Upcoming Auctions and Events
Global notice
COVID-19 Important notice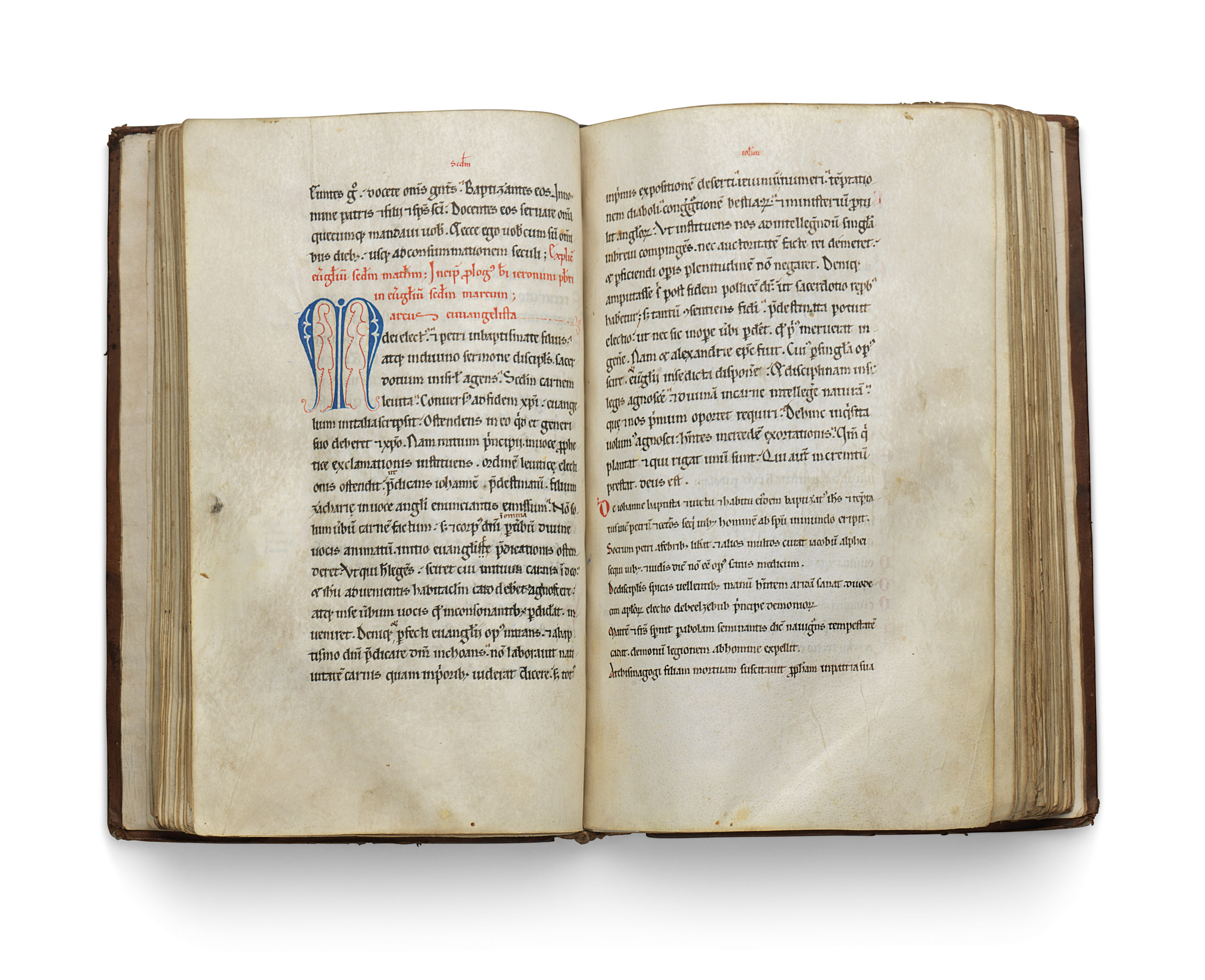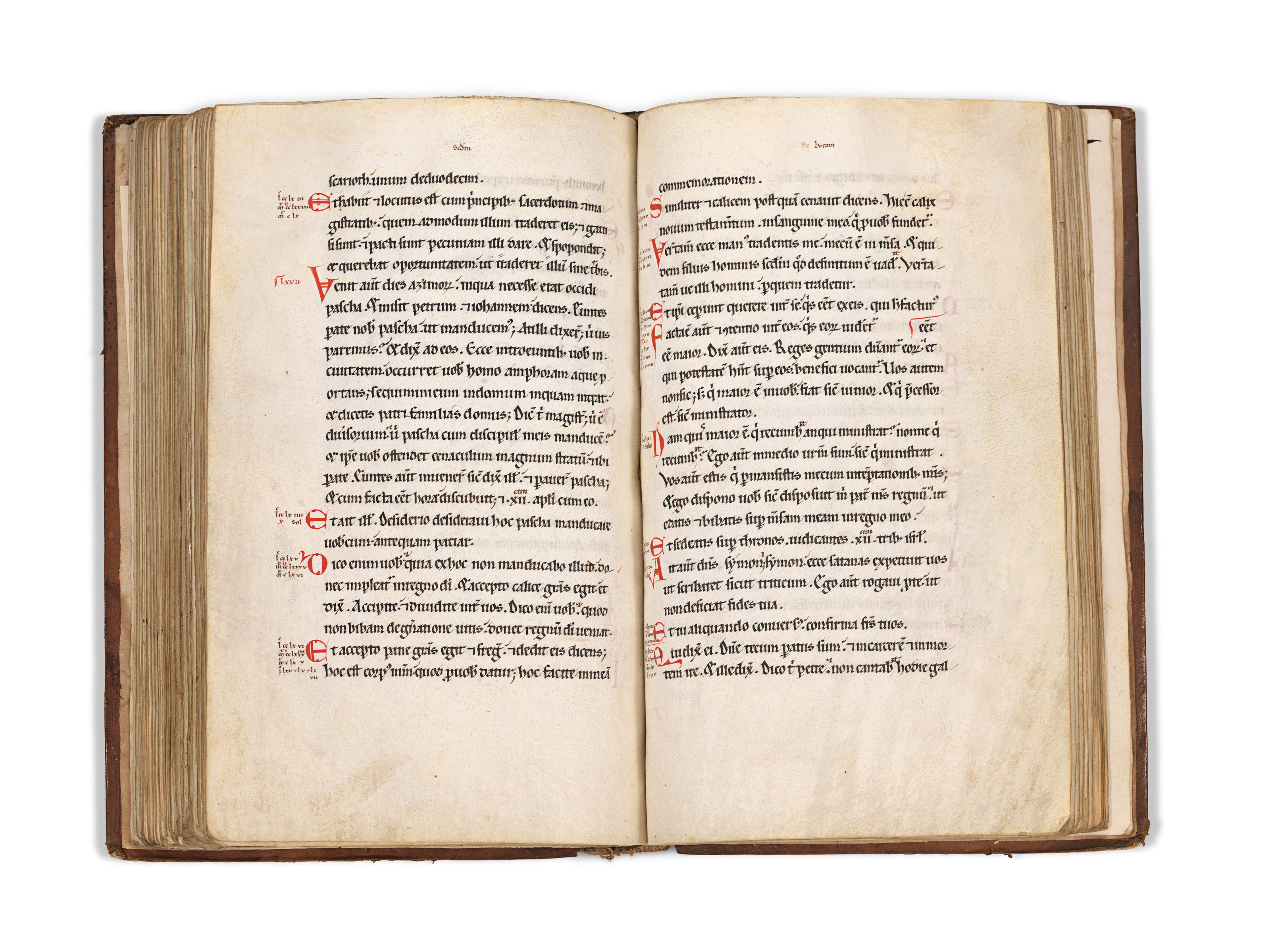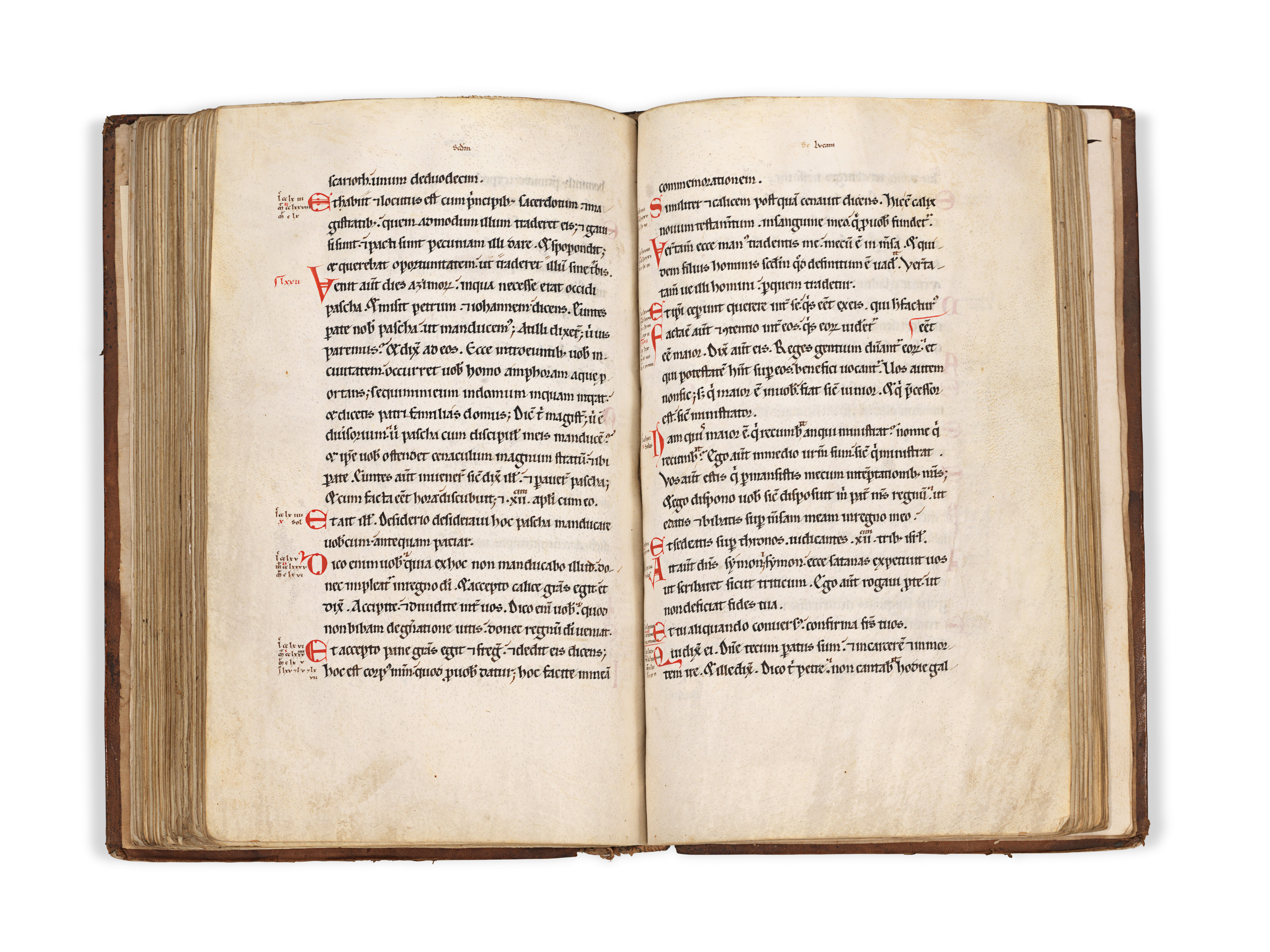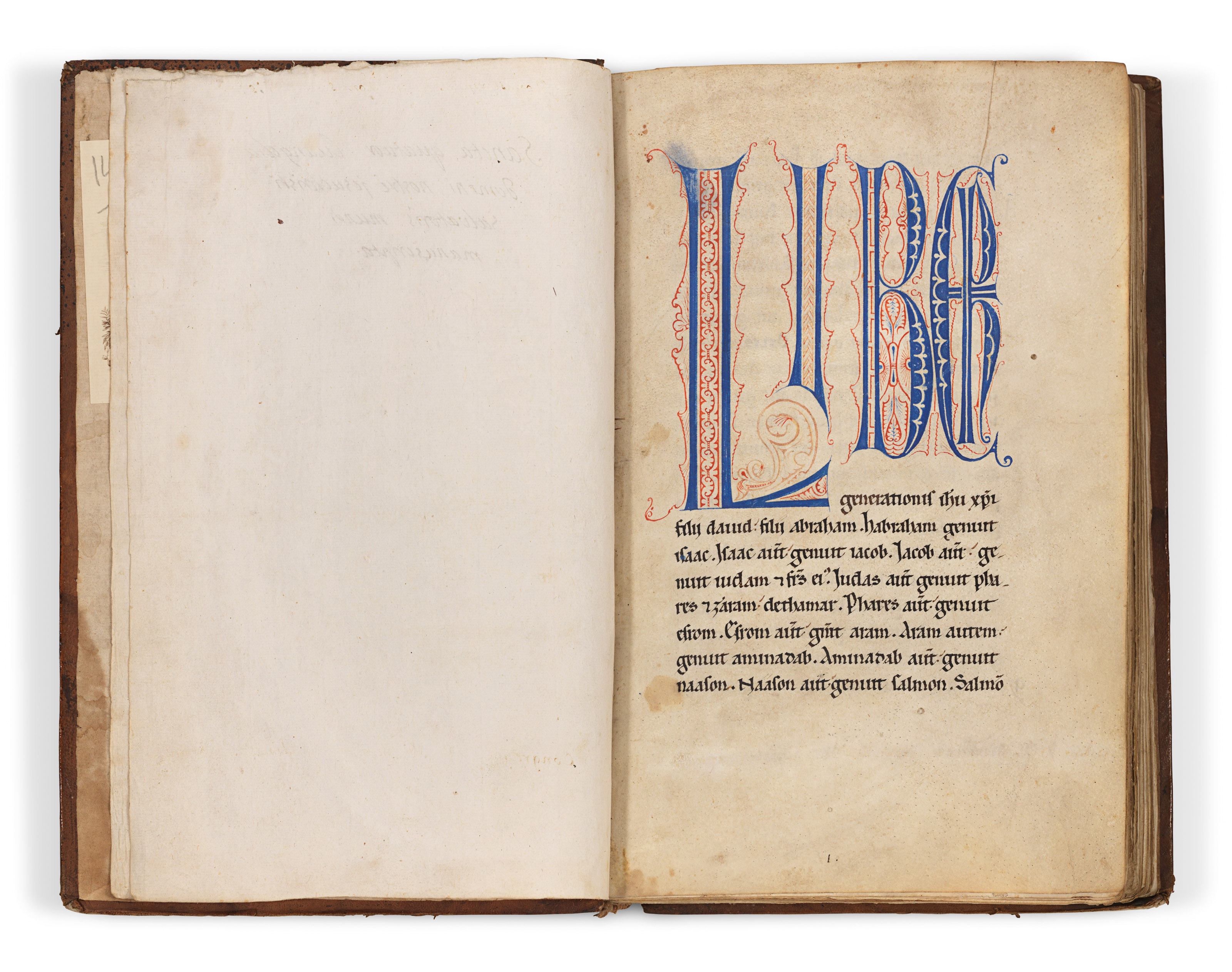 No VAT on hammer price or buyer's premium.
THE MONTMAJOUR GOSPELS, in Latin, decorated manuscript on vellum [southern France, probably Arles or Montmajour, middle or 3rd quarter 12th century]
Details
THE MONTMAJOUR GOSPELS, in Latin, decorated manuscript on vellum [southern France, probably Arles or Montmajour, middle or 3rd quarter 12th century]

This is a very elegantly written and decorated example of the fundamental text of medieval Christendom – the Four Gospels. It was owned in the Middle Ages by the Benedictine monastery of Montmajour, just outside Arles in Provence, founded in the 10th century, an important pilgrimage site from the 11th century, and an inspiration to Vincent van Gogh in the 19th century.


PROVENANCE:
(1) Probably written FOR ST PETER'S MONASTERY, MONTMAJOUR, on the outskirts of Arles, which was founded in the 10th century, vacated briefly in the 1590s during the Wars of Religion, given to the Maurists in the 17th century, and secularized at the Revolution. A mass lectionary from the monastery, c.1100, is Paris, BnF, ms.889. (2) At the end of the main text are 15 added paragraphs, written at various dates from 1436 to 1450 by Roger, the Sacrist 'of this holy monastery of St Peter, Montmajour'. A final note records that in 1593, due to war and famine, the community retired to the monastery of St Anthony, Arles, and returned in 1595 to find it almost uninhabitable. (3) Unidentified 18th-century French armorial bookplate. (4) Signed by 'A. Robolly', 19th-century archivist of Arles. (5) MAURICE BURRUS, no 147. Purchased from Rossignol in 1936.


CONTENT:
The Four Gospels with prologues, capitula, and marginal concordances: Matthew ('Liber generationis […]'), lacking most of Matthew 6:16-11:21, ff.1-39v; prologue ('Marcus euuangelista dei electus […]'), ff.39v-40, capitula, f.40r-v, and Mark, ff.41-67; prologue ('Lucas Sirus natione […]', with a marginal scribal note, 'prologus iste non est emendatus'), f.67r-v, capitula, ff.67v-71, and Luke, ff.71-110v; prologue ('Hic est Iohannes […]'), ff.110v-111, capitula, ff.111-112, and John, ff.112-145; added inscriptions (see Provenance), ff.145-146v.

The script is typically southern, with elaborate 'z's and a characteristic flat-topped tironian 'et' symbol; it is large, clear, and well-spaced. The text has been carefully corrected; the chapter divisions pre-date those devised in the early 13th century which are still in use today; and the cross-references from each gospel to the equivalent passages in other gospels indicate that this was a library book intended for study, not a liturgical book for use in the church itself.

Of the greatest historical and art-historical interest are the notes added at the end of the volume. They concern works for which Roger, as Sacrist of Montmajour, was responsible, including the making of several new windows and bells, recording the names of their patrons (including Cardinal Louis Aleman, archbishop of Arles and abbot of Montmajour; Pierre Perpignan, the Infirmerer; and Julien Donin, a merchant of Arles), their subjects (including an Annunciation; Sts John the Evangelist and Baptist; a Crucifixion; and a Resurrection), their positions in the church (near the High Altar; in the chapel of St Michael; etc.); and some of the craftsmen involved (e.g. 'per manus magistri Guillelmi Doben. pictoris'; 'pro factura dicte campane magistro Dando'). These notes have apparently never been published, but were at least partially transcribed or summarized in the 18th century (see F. de Marin de Carranrais, L'Abbaye de Montmajour: étude historique d'après les manuscrits, 1877, p.90, and J. Guidini-Raybaud, Pictor et veyrerius: le vitrail en Provence occidentale, XIIe-XVIIe siècles, 2003, pp.184-5).


PHYSICAL DESCRIPTION AND CONDITION:
300 x 190mm, ii + 150 + iii, notes to the rubricator survive in the margins, suggesting that the leaves retain their medieval dimensions, traces of medieval quire signatures in roman numerals on the last page of some gatherings, and 17th-century ones in arabic numerals on first pages; ruled space: 200 x 115mm. Decorated with large initials at the beginning of each gospel and prologue, usually in blue with red and bistre penwork ornament, other divisions with initials in red, the letter 'V' written like an upside-down 'A' (lacking a gathering between the first and second; the lower margins of ff.35, 93, and 106 excised; significant stains on ff.56 and 58, minor stains, wear, thumbing, and occasional creases throughout). 17th-century French speckled calf, gilt spine in seven compartments, lettered 'EVANGEL' (scuffed at the edges, foot of the spine damaged). In a fitted box.

Special Notice

No VAT on hammer price or buyer's premium.
Brought to you by
;
More from

Illuminated Manuscripts from the Collection of Maurice Burrus (1882-1959)