Lot Content
COVID-19 Important notice
Read More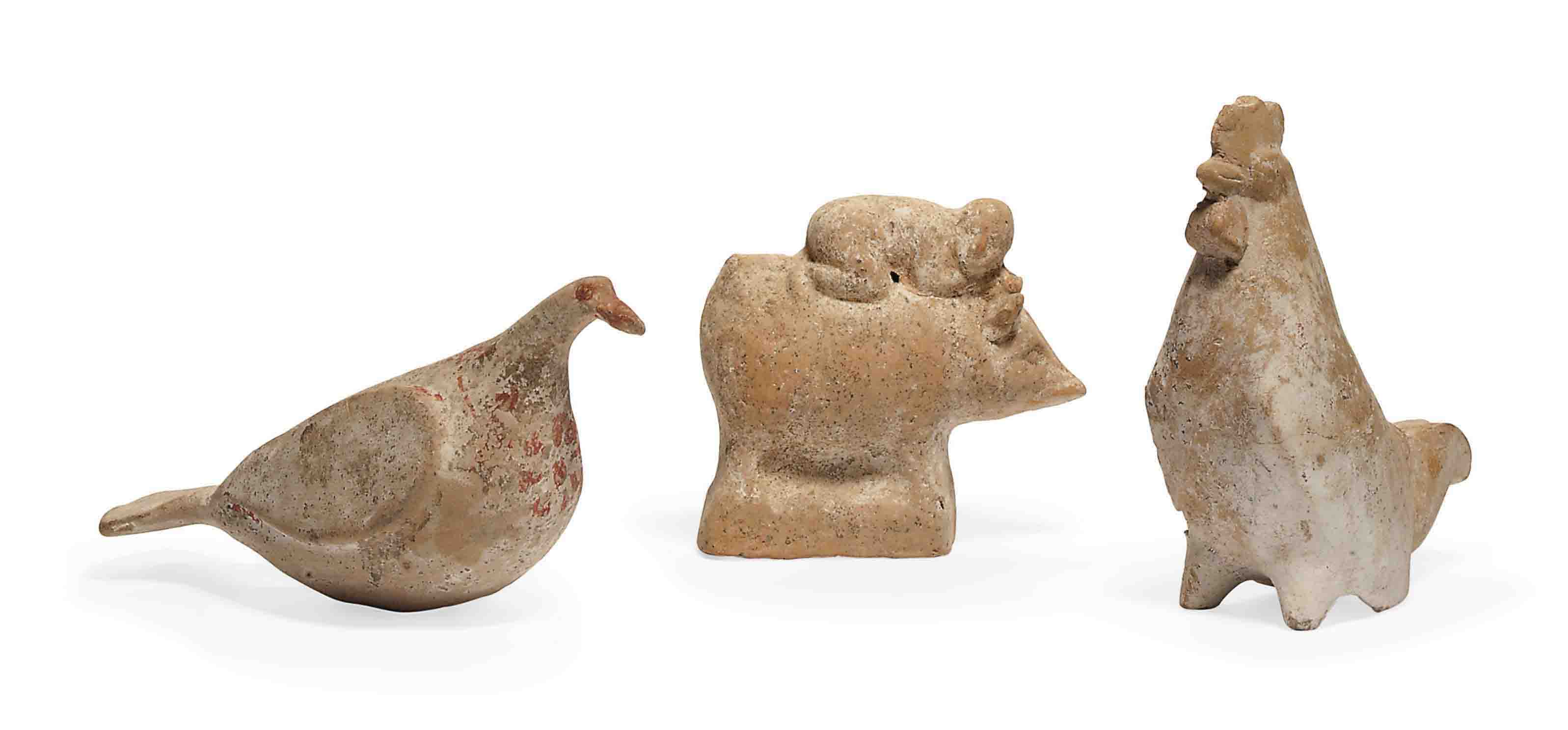 THREE GREEK TERRACOTTA ANIMALS
SOUTH ITALY, CIRCA 4TH-3RD CENTURY B.C.
Details
THREE GREEK TERRACOTTA ANIMALS SOUTH ITALY, CIRCA 4TH-3RD CENTURY B.C. Comprising a Canosan terracotta dove white-slipped, with details in red including rosette on pectoral; a terracotta boar rattle, with pointed nose, erect ears, curled tail, a sleeping boy on its back, remains of white pigment overall, on integral base; and a terracotta cockerel with traces of white and red pigment, with high crest, wattle and curled tail feather 5 in. (12.7 cm.) high max. (3)
Provenance
Jacques Werner collection, Belgium; acquired in the 1980s; thence by descent to the present owner.

Brought to you by
Check the condition report or get in touch for additional information about this
Condition Report
If you wish to view the condition report of this lot, please sign in to your account.
Sign in
View Condition Report