Browse Lots
Global notice
COVID-19 Important notice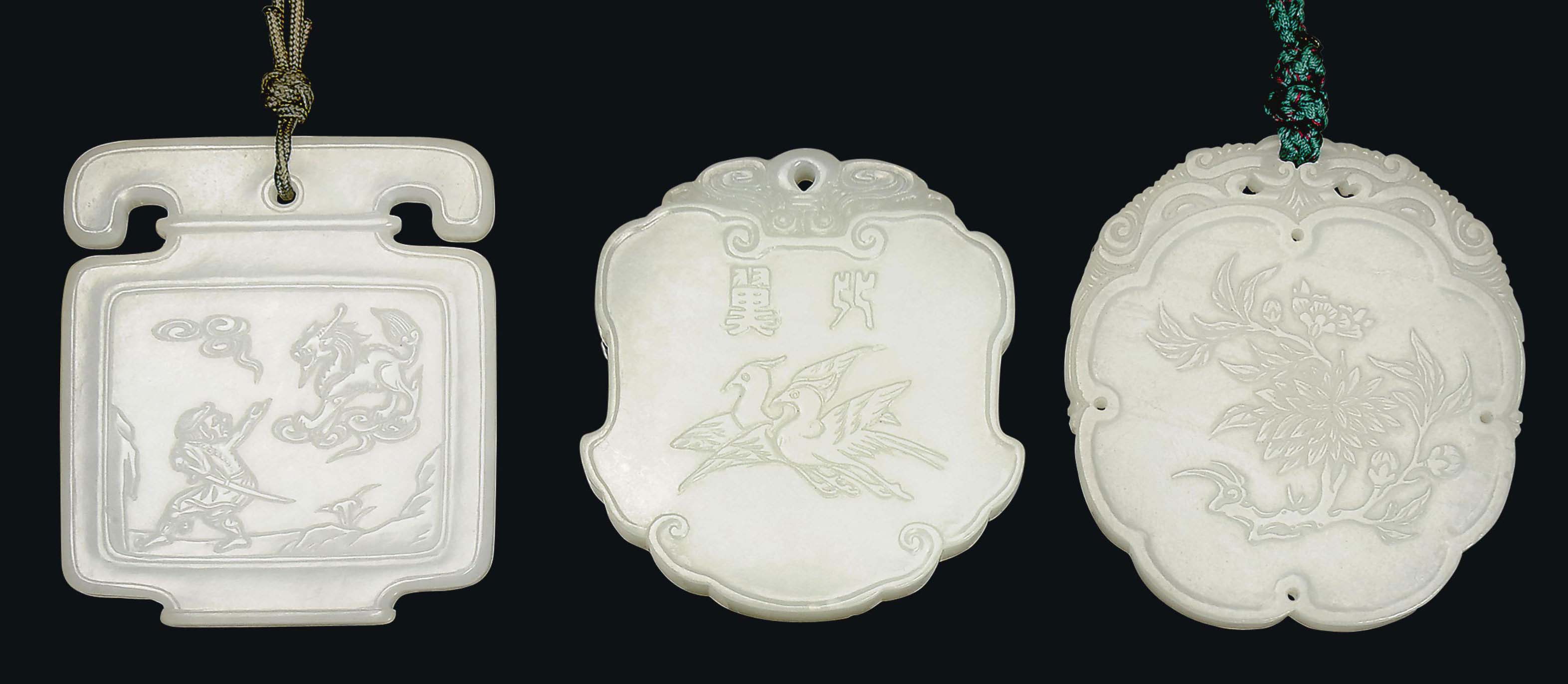 VAT rate of 5% is payable on hammer price and at 2… Read more
AFTERNOON SESSION - 2.00 PM FROM A PRIVATE FAR-EASTERN COLLECTION (LOTS 1208 - 1210) The Collection predominantly formed in the 1980s and 1990s in Hong Kong.
THREE WHITE JADE PENDANTS
18TH CENTURY AND LATER
Details
THREE WHITE JADE PENDANTS
18TH CENTURY AND LATER
The first of lobed oval form carved to one side with blossoming chrysanthemum, the reverse with archaic characters; the second of irregular form with both sides decorated with birds; and the third of rectangular form, one side carved with a dragon amongst waves, the other with a further dragon and a figure, the stones of an even white tone
The first, 2¼ in. (5.6 cm.) long (3)

Special Notice

VAT rate of 5% is payable on hammer price and at 20% on the buyer's premium.
Condition Report
If you wish to view the condition report of this lot, please sign in to your account.
Sign in
View condition report
More from

Chinese Ceramics, Works of Art and Textiles