Upcoming Auctions and Events
Global notice
COVID-19 Important notice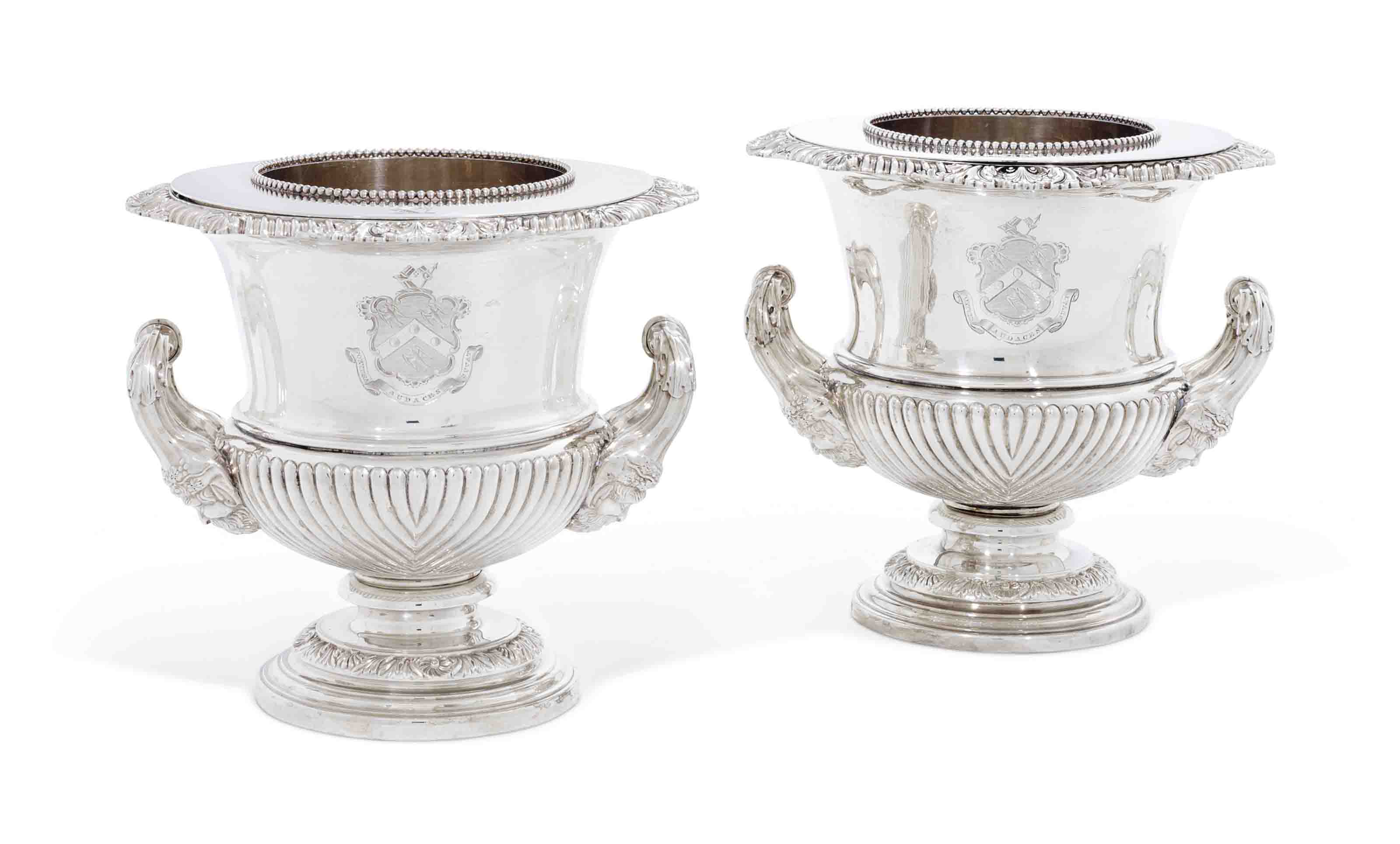 TWO GEORGE IV SILVER WINE-COOLERS, COLLARS AND LINERS
MARK OF THOMAS, JAMES AND NATHANIEL CRESWICK, SHEFFIELD, ONE 1821, ONE 1821 AND 1825
Details
TWO GEORGE IV SILVER WINE-COOLERS, COLLARS AND LINERS
MARK OF THOMAS, JAMES AND NATHANIEL CRESWICK, SHEFFIELD, ONE 1821, ONE 1821 AND 1825

Each engraved twice with coat-of-arms, the collars twice with crest, with initials 'MGM' underneath, marked on one base and one side and on liner and collar
9 in. (23 cm.) high
167 oz. 2 dwt. (5,196 gr.)
The arms are those of Cregoe, almost certainly for Matthew Garland Cregoe (1776-1859) of Trewithian, Cornwall.

Condition Report
If you wish to view the condition report of this lot, please sign in to your account.
Sign in
View condition report