Lot Content
Global notice
COVID-19 Important notice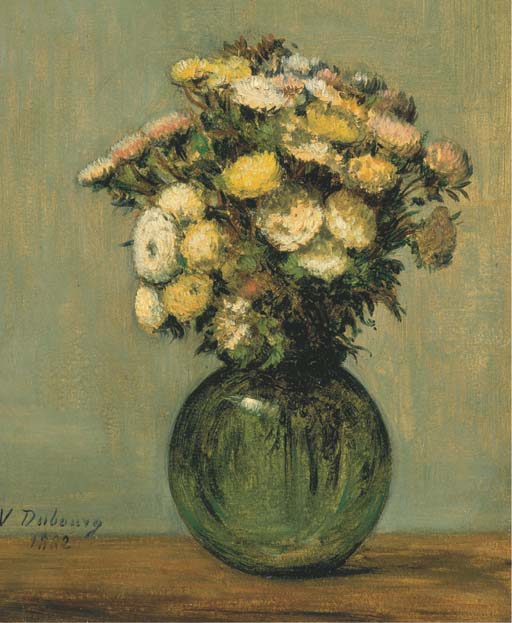 VICTORIA DUBOURG (1840-1926)
Reines-marguerites
Details
VICTORIA DUBOURG (1840-1926)
Reines-marguerites
signé et daté 'V Dubourg 1882' (en bas à gauche)
huile sur toile
24.5 x 19 cm. (9 5/8 x 7 3/8 in.)
Peint en 1882

Post Lot Text
'MARGUERITES'; SIGNED AND DATED LOWER LEFT; OIL ON CANVAS.
Sale Room Notice
La Galerie Brame & Lorenceau a confirmé l'authenticité de cette oeuvre.
Cette oeuvre est une huile sur papier marouflée sur toile et non une huile sur toile comme indiqué dans le catalogue.
Galerie Brame & Lorenceau has confirmed the authenticuty of this work.
This work is oil on paper laid down on canvas and not oil on canvas as mentioned in the catalogue.

;
More from

ART IMPRESSIONNISTE ET MODERNE