Lot Content
Global notice
COVID-19 Important notice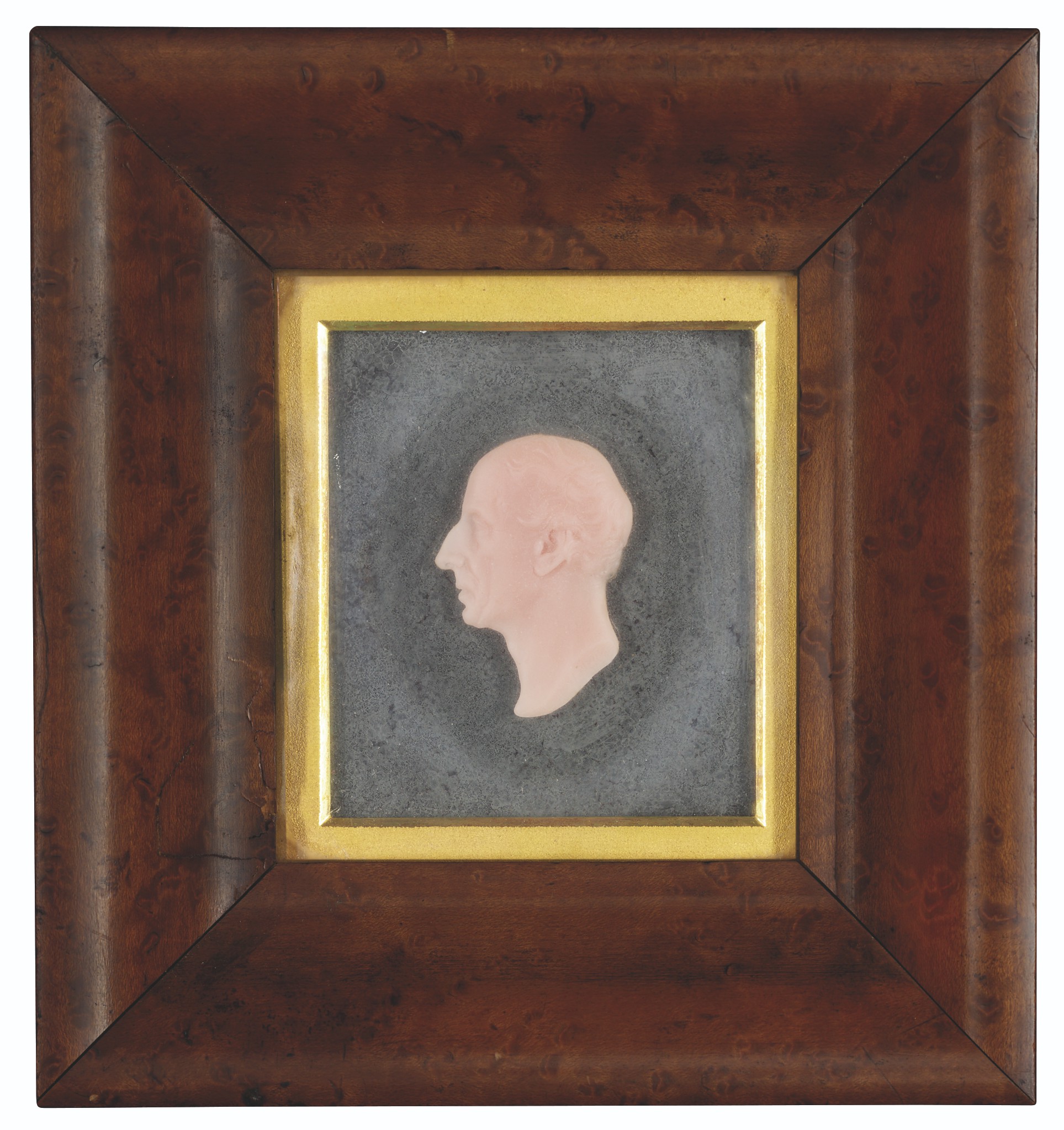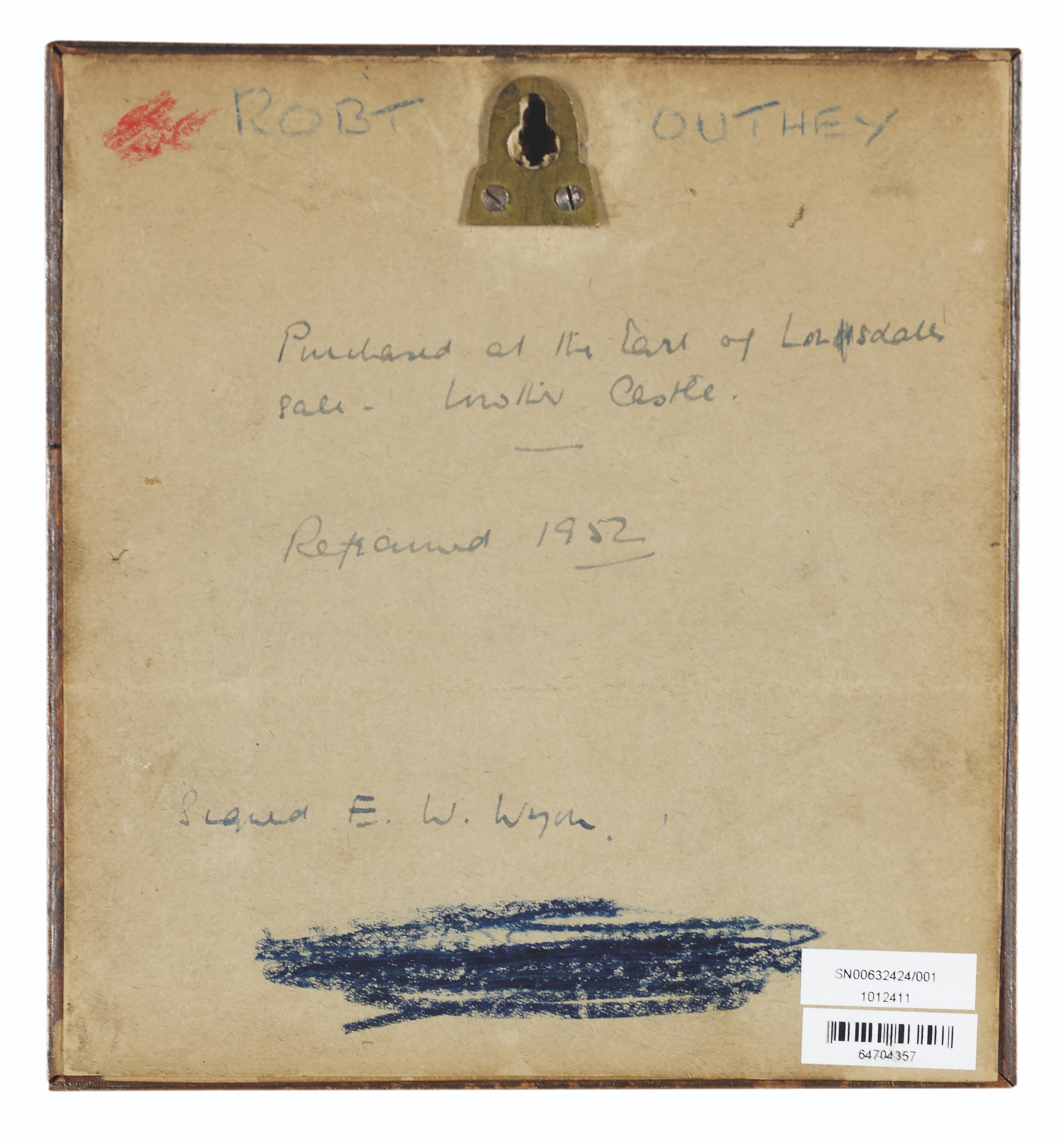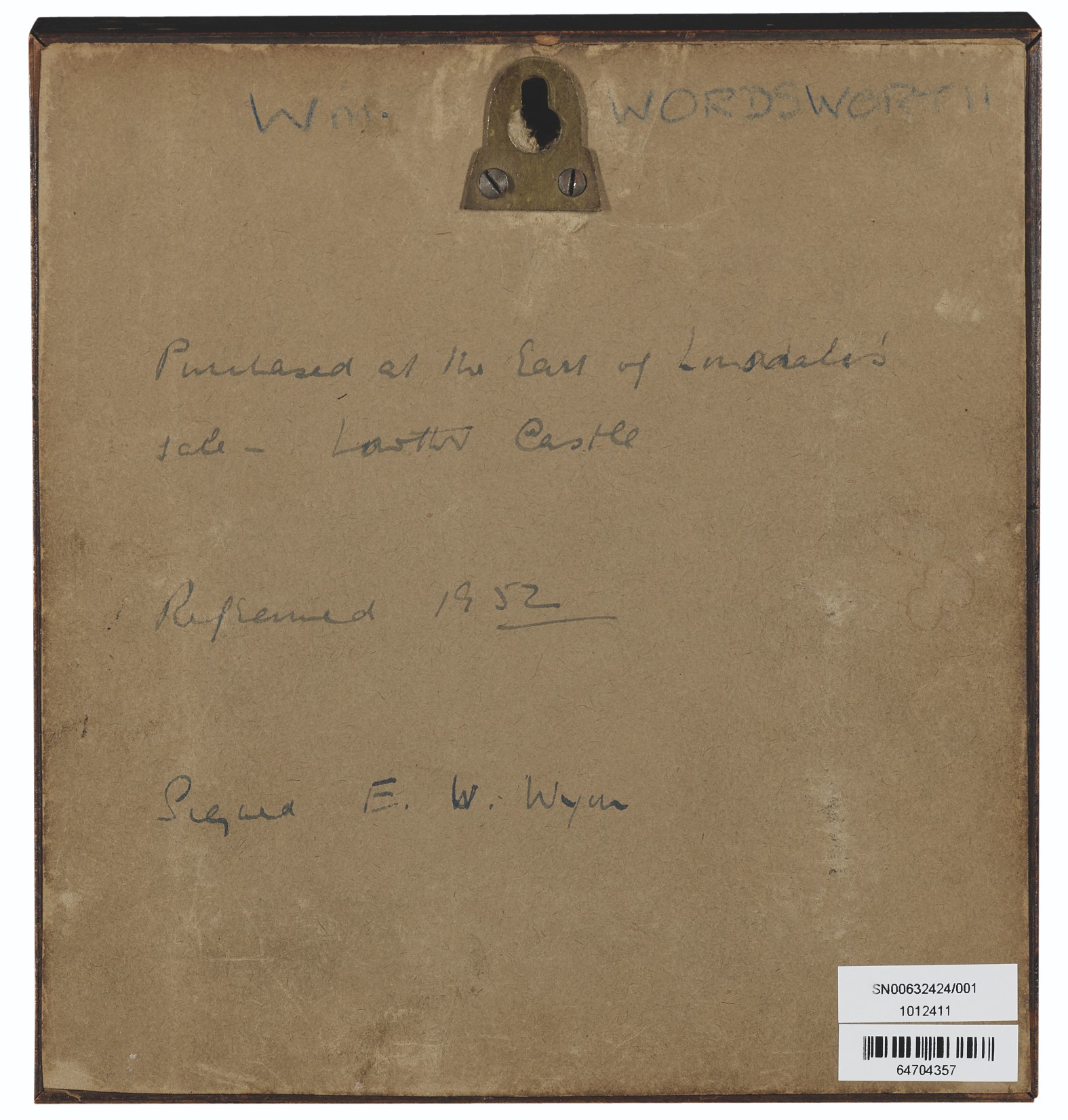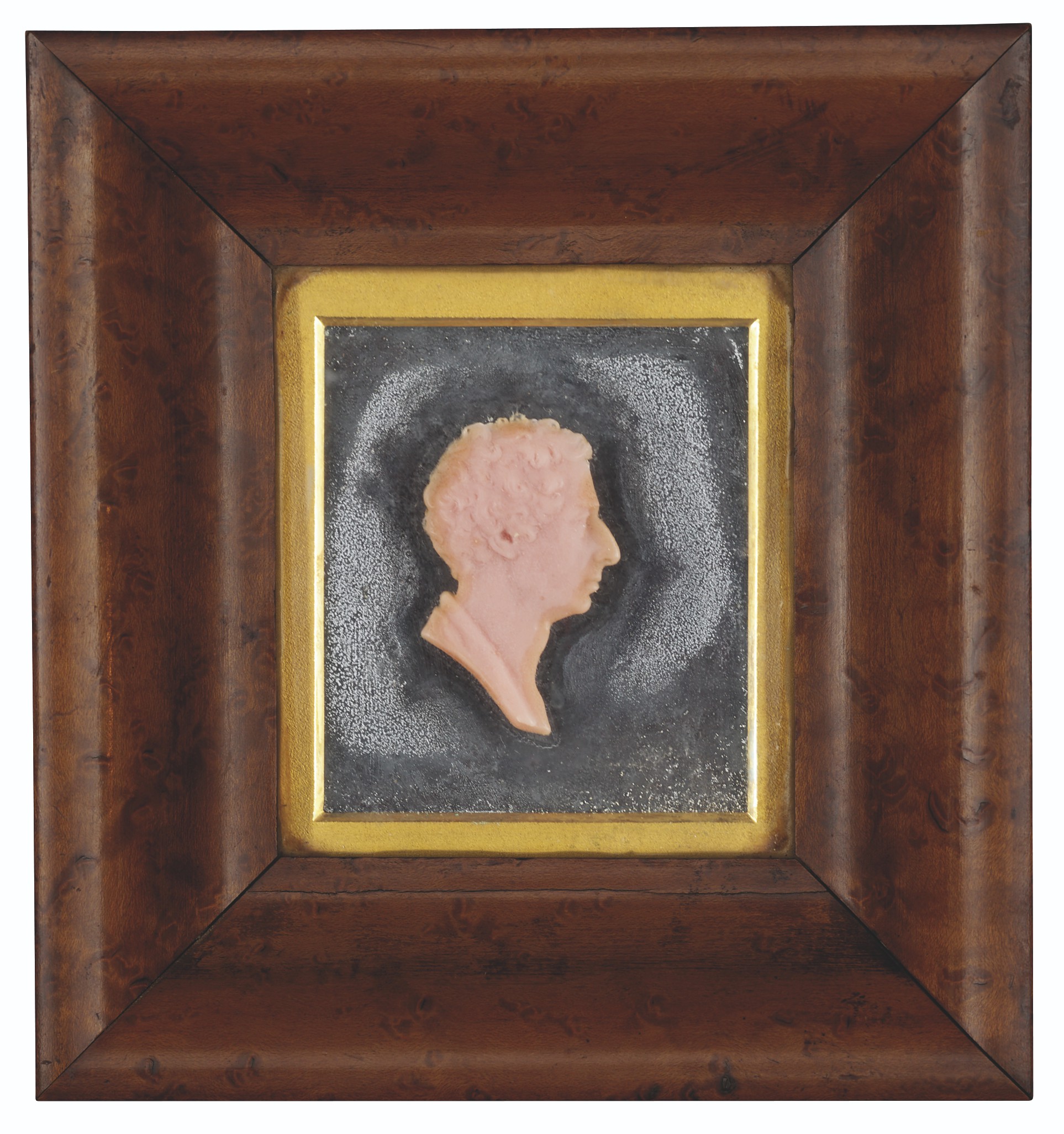 WYON, Edward William (1811-1885)
Wax medallions of Wordsworth and Southey, [1835].
Details
WYON, Edward William (1811-1885)
Wax medallions of Wordsworth and Southey, [1835].
Each approx. 50mm in height and housed in 20th-century frames measuring 192 x 179mm. Provenance: William Lowther, 1st Earl of Lonsdale (1757-1844; a note on the reverse of the frames records their purchase from the 1947 sale at Lowther Castle and subsequent reframing in 1952) – exhibited at the Wordsworth Trust, 2001-2003.

The original wax portraits of William Wordsworth and poet laureate Robert Southey, executed by Edward William Wyon in 1835 and purchased from the artist by Wordsworth's patron William Lowther, 1st Earl of Lonsdale. The likenesses were evidently well-liked by both subjects, with Wordsworth reporting 'I thought his likeness of you a very successful one, and I shall be glad to hang in such good company' (Wordsworth, letter to Southey, Lowther Castle 28 September 1835), and Southey echoing his appreciation: 'Mr Wyon has killed two birds with one shot. ... Nothing, I think, can be better than W.'s, and he is equally pleased with mine' (Southey, letter to Grosvenor Bedford 29 September 1835). The National Portrait Gallery holds duplicates in white wax, rather than the present pink, which were gifted by Wyon to Southey and remained in the Southey family after the sale at Greta Hall in 1843. Wyon was the son of Thomas Wyon, chief engraver of the seals. On the recommendation of E.H. Baily, he joined the Royal Academy Schools in 1829 and subsequently exhibited at the 1851 Great Exhibition and at the Royal Academy where he showed nearly one hundred works from 1831-1876.

Brought to you by
Sophie Hopkins
Books & Manuscripts
More from

Valuable Books and Manuscripts