Lot Content
COVID-19 Important notice
Read More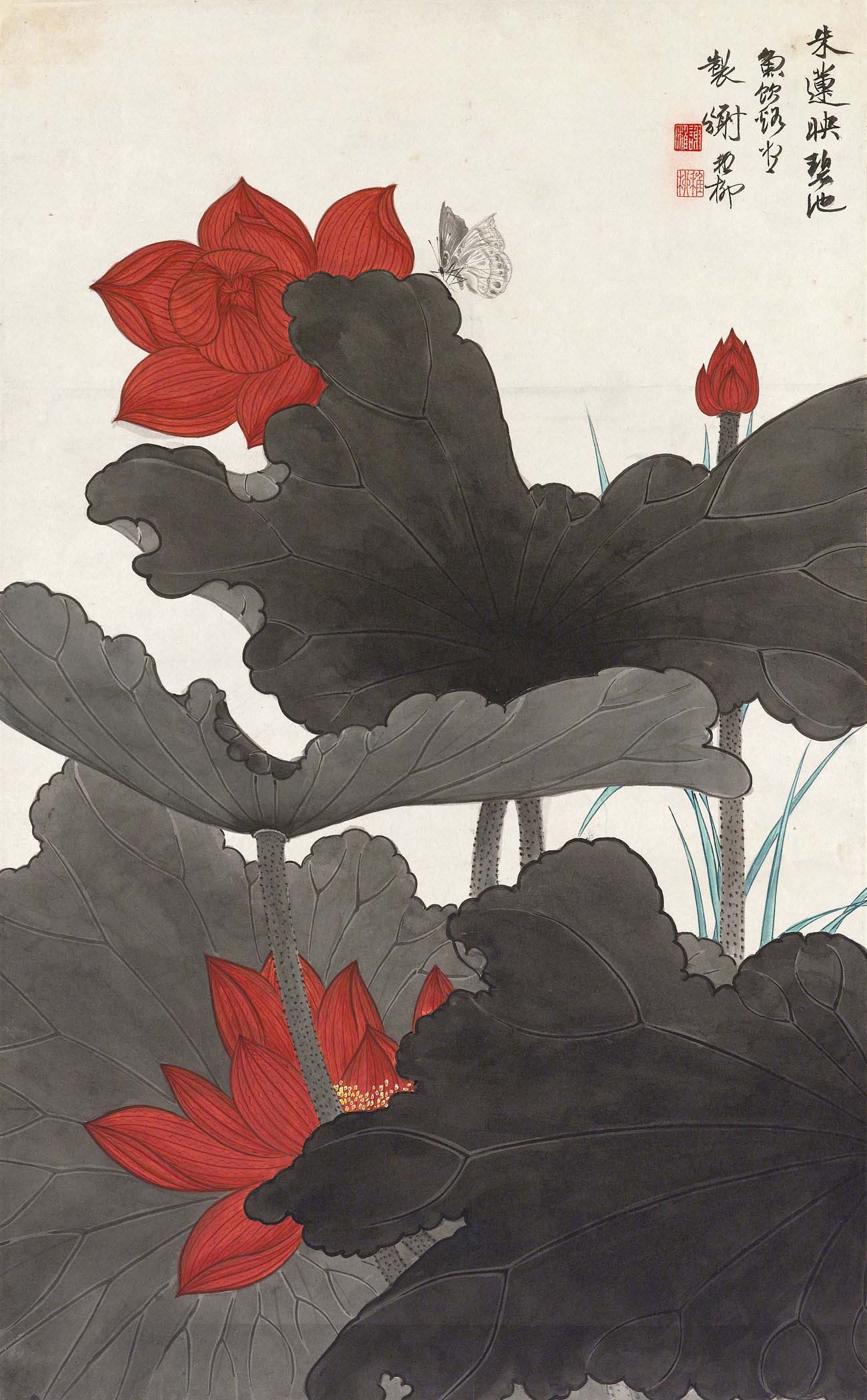 LOTS 2601-2615 IMPORTANT PAINTINGS FROM THE COLLECTION OF MADAM FANG ZHAOLING A native of Jiangsu, Fang Zhaoling (1914-2006) was an artist who melded traditional Chinese styles with contemporary themes. She studied painting under the successive tutelage of three of China's most famous artists, Qian Songyan, Zhao Shao'ang and Zhang Daqian. During the 1950's she was greatly influenced by the Lingnan school; however, in subsequent decades she developed her own distinct, artistic style. Madam Fang's early years coincided with a turbulent period of China's history. Her father was assassinated when she was eleven. Fortunately her mother was a woman of vision and foresight, an early believer in learning for women. Madam Fang and her sister were tutored by noted Wuxi scholars at the Wuxi College of Chinese painting. Under the guidance of Chen Jiucun and Qian Songyan, she learned to paint birds and flowers and landscapes. Her studies made her sufficiently proficient to undertake university studies at Manchester University, where she went in 1937 to pursue a Bachelor of Arts Degree. She was a year short of obtaining her degree when the war intervened, and she and her husband returned to a war-ravaged China. The misery of the war years left an indelible memory. Madam Fang was unable to do any creative work as the family drifted as refugees from place to place. The family went to Hong Kong after the war. But very shortly afterwards Madam Fang's husband, Fang Xingao, passed away. She was left to bring up eight very young children - six boys and a pair of twin girls. Madam Fang completed her BA studies, undertaken originally at Manchester University, at the University of Hong Kong, taking one year here to obtain her BA in Chinese in 1956, six years before her twin daughters obtained their degrees. Professor Francis Drake, then Head of the Department of Chinese, urged her to further her studies in Oxford. She then went to Japan, France, Switzerland, Germany and America. She held exhibitions in each place, to widen her circle of friends and exchange notes with fellow artists. In 1987, Fang and fellow artists Wang Jiqian (C.C. Wang) , Wu Guanzhong and Song Wenzhi held a joint exhibition at the Hong Kong's Arts Centre.
XIE ZHILIU (1910-1997)
Red Lotus
Details
XIE ZHILIU (1910-1997) Red Lotus Inscribed and signed, with two seals of the artist Hanging scroll, ink and colour on paper 68.6 x 41.9 cm. (27 x 16 1/2 in.) 20th Century
Brought to you by
Check the condition report or get in touch for additional information about this
Condition Report
If you wish to view the condition report of this lot, please sign in to your account.
Sign in
View Condition Report
More From

Fine Chinese Modern Paintings