Lot Content
Global notice
COVID-19 Important notice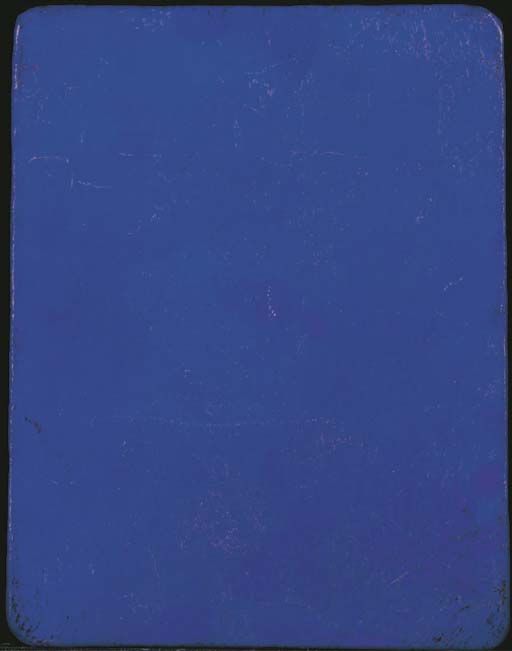 YVES KLEIN (1928-1962)
Monochromme bleu
Details
YVES KLEIN (1928-1962)
Monochromme bleu
signé, signé de l'étoile, et daté 'Yves 57' (au dos)
pigment bleu sur toile contrecollé sur panneau d'isorel
18 x 14 cm. (7 x 5½ in.)
Exécuté en 1957

Provenance
Collection Patrice Saytour, Nîmes.
Patrice Saytour, ancien critique d'art (Théâtre) à Nice Matin, et connu sous son nom de plume 'Sayac'.
Offert à cet ancien propriétaire par Yves Klein, en 1957.

Post Lot Text
'BLUE MONOCHROME'; SIGNED, SIGNED WITH THE STAR; PIGMENT ON CANVAS LAID DOWN ON PANEL.
Lot Essay
Un certificat d'authenticité des archives Yves Klein sera remis à l'acquéreur.

;
More from

ART D'APRES-GUERRE ET CONTEMPORAIN