Lot Content
COVID-19 Important notice
Read More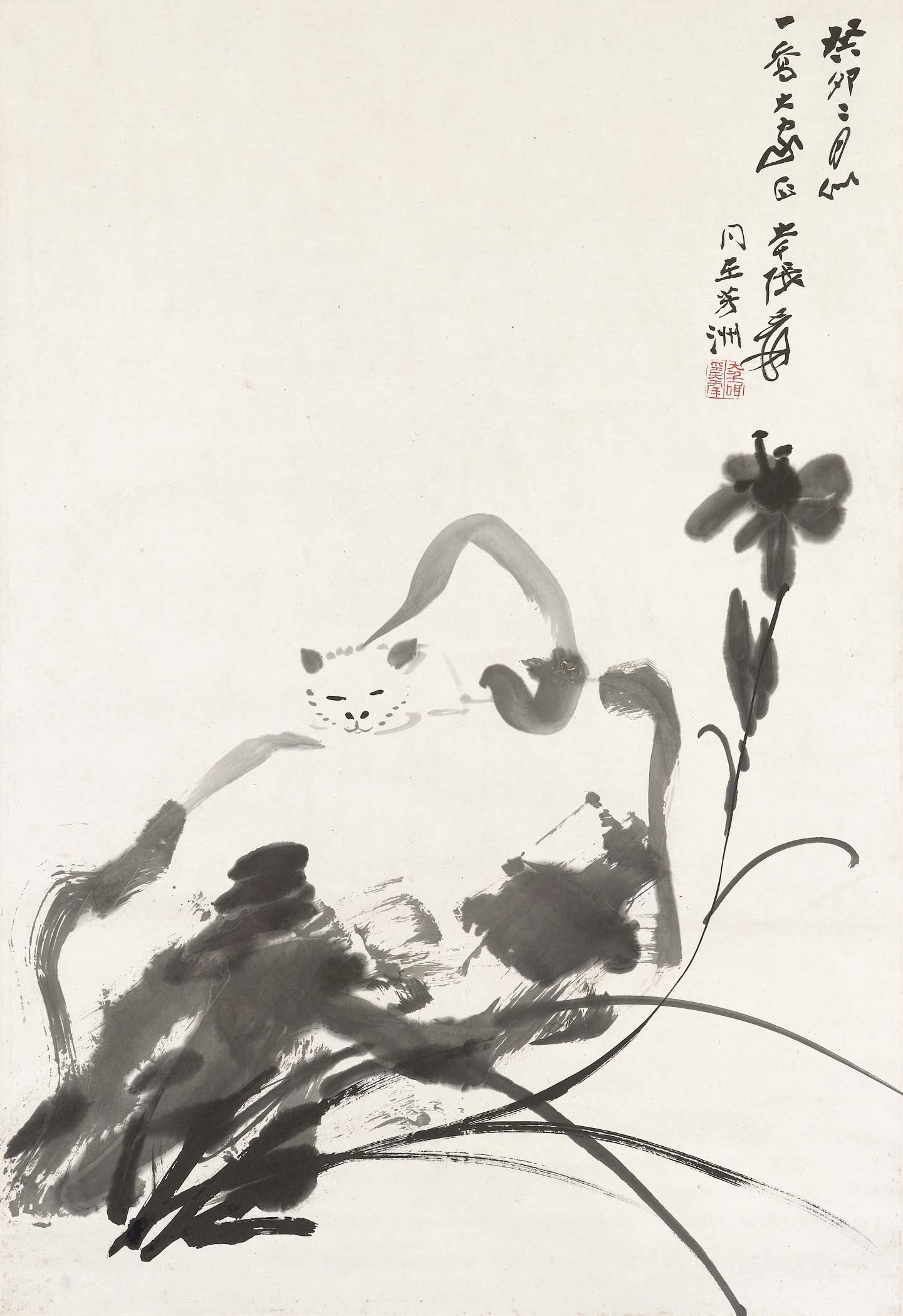 LOTS 2653-2659 PAINTINGS FROM THE COLLECTION OF ANNA WU WEAKLAND This selection of modern paintings records the artistic influences, interests, and friendships of the artist and educator Anna Wu Weakland. Born in Shanghai in 1924, Anna Wu was encouraged by her father in her ambition to become a scholar of ancient and modern China. At the age of nineteen, she obtained a B.A. from the University of Shanghai and two years later founded her own advertising agency. Seeking further education, Anna Wu journeyed to New York in 1947 to study sociology at Columbia University. While teaching at China Institute in New York, Ms. Wu's life was redirected when she was asked to translate for artist Wang Yachen (1894-1983) , who had travelled to the U.S. to curate an exhibition at the Metropolitan Museum of Art. Although Ms. Wu had studied calligraphy in her youth, she shifted her focus to learning the history and practice of Chinese traditional painting. During the next several years, she became acquainted with visiting and resident artists, including Zhang Daqian. After she married the noted psychotherapist John H. Weakland, the couple moved to California. There Anna Wu Weakland studied Western painting techniques and developed a personal style that employed painting styles from both traditions but explored Chinese themes. Throughout the years, she has exhibited widely, seen her work added to important public and private collections, and passed along her knowledge and enthusiasm to countless students.
ZHANG DAQIAN (1899-1983)
Sleeping Cat
Details
ZHANG DAQIAN (1899-1983) Sleeping Cat Inscribed and signed, with one seal of the artist Dated second month, guimao year (1963) Dedicated to Yiqiao (Anna Wu Weakland) Hanging scroll, ink on paper 84.2 x 58 cm. (33 1/8 x 22 7/8 in.) 20th Century
Brought to you by
Check the condition report or get in touch for additional information about this
Condition Report
If you wish to view the condition report of this lot, please sign in to your account.
Sign in
View Condition Report
More From

Fine Chinese Modern Paintings