Lot Content
Global notice
COVID-19 Important notice
Auction Global Notice

Under the law of Hong Kong, intoxicating liquor must not be sold or supplied to a minor in the course of business. 根據香港法律,不得在業務過程中,向未成年人售賣或供應令人醺醉的酒類。
Event Date25 November 2021 | Live auction 19866
An Exceptional Private Cellar Featuring d'Auvenay, Macallan and Karuizawa
Sale Overview
Christie's Wine Department is thrilled to be introducing this single-owner sale at Christie's Hong Kong which is truly an exceptional private collection featuring many of the world's most sought-after and highly regarded finest and rarest wines and spirits. Bordeaux and Burgundy form the majority of the vinous offering along with arguably the two finest producers of Scottish and Japanese whisky; The Macallan and Karuizawa.
The range of vintages of Bordeaux are stunning, with stellar years such as 1959, 1964, 1982, 1985, 1986, 1989, 1990, 1996, 1998, 2000 & 2005 which have been carefully matured and will reveal to the lucky buyers the multi-dimensional complexity and magic of red Bordeaux that is at its peak drinking window.
For Burgundy lovers the selection of wines is mouth-watering with an extensive collection of exceedingly rare vintages from Domaine D'Auvenay and Domaine Leroy – these are wines that are stunning examples of white and red Burgundy which are produced in such small volumes it is rare to see so many wines and vintages for sale – so do not miss this rare opportunity to acquire these fantastic wines.
The offering of The Macallan and Karuizawa is exceptional with ultra-rare and highly regarded single malts that will capture the attention of lovers of Scottish and Japanese whisky.  The rarity of the Karuizawa selection is notable with these bottles from this "ghost distillery" becoming more and more scarce.
How to find us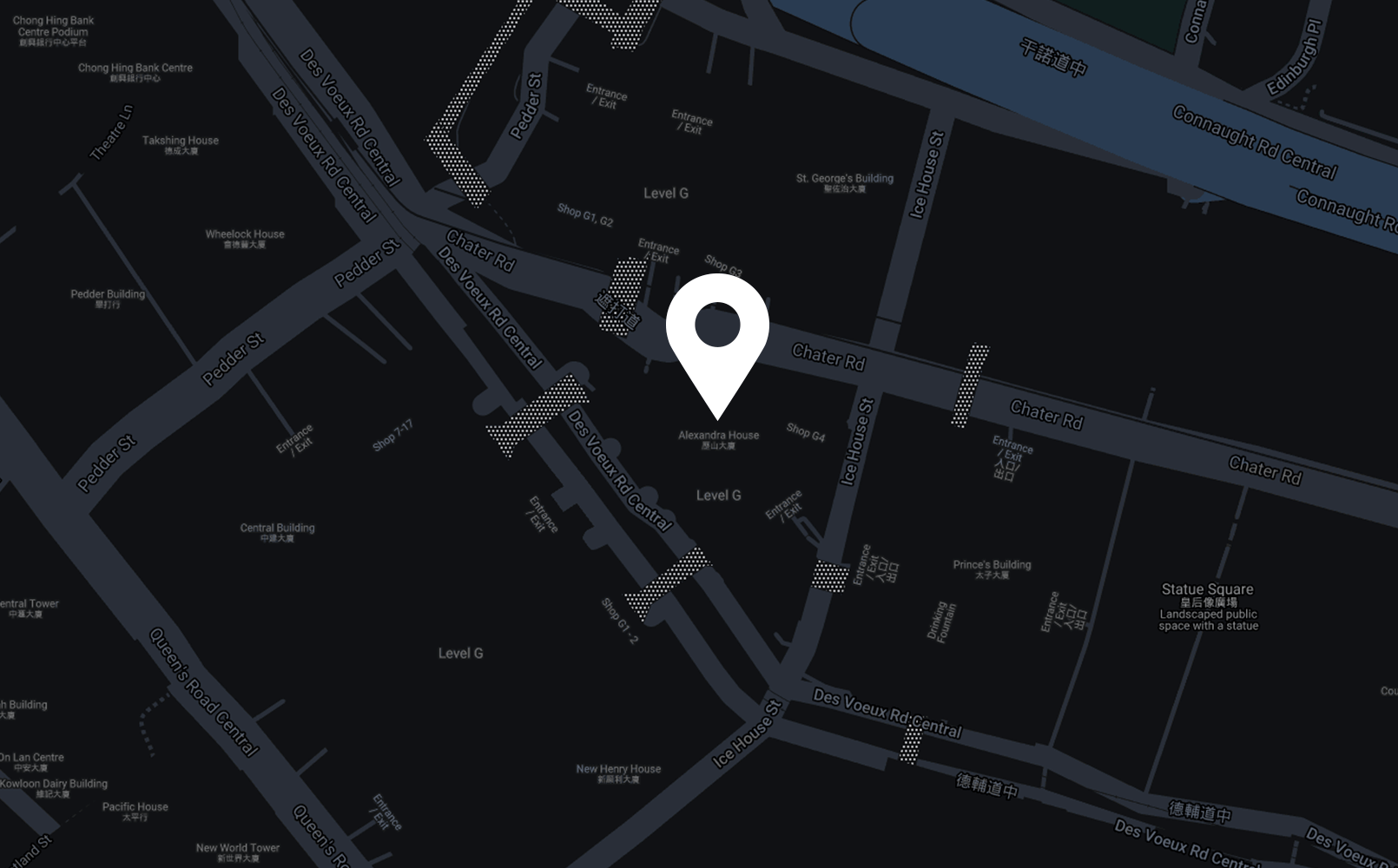 Address
22nd Floor, Alexandra House, 18 Chater Road, Central, Hong Kong