Event Date25 June 2020 | Live auction 18371
Art of the Islamic and Indian Worlds Including Oriental Rugs and Carpets
Sale Overview
Christie's forthcoming Art of the Islamic and Indian Worlds including Oriental Rugs and Carpets features a magnificent range of manuscripts, objects and paintings from across the Middle East, India and Europe. Exemplifying the rich artistic exchange between Iran and China is a Timurid Qur'an written on a vast array of coloured Chinese papers, delicately ornamented with mountainous landscapes, Chinese buildings and flowering plants and fruits.
The sale also features a number of early Islamic objects, led by a rare Mamluk ewer intricately decorated in silver and gold, as well as a group of early Islamic pottery of outstanding quality forming part of the late Dr Mohammed Said Farsi collection. Further important works include two beautiful Indian paintings, one from the first illustrated copy of the Baburnama and the second from a royal manuscript of the Akbarnama, alongside a charming private collection of Iznik tiles.
The rich array of Oriental carpets offered in the sale spans 300 years from across the Silk Road. Highlights include a rare azure-blue Agra carpet woven in the first half of the 19th century that is almost velvet-like in quality; an important 18th-century south Caucasian carpet, one of only nine known carpets bearing this design but unique in its golden yellow colouring; and a stunning silk Yarkand carpet from East Turkestan of iconic 'pomegranate' design (lot 202), surviving in exceptional condition.
How to find us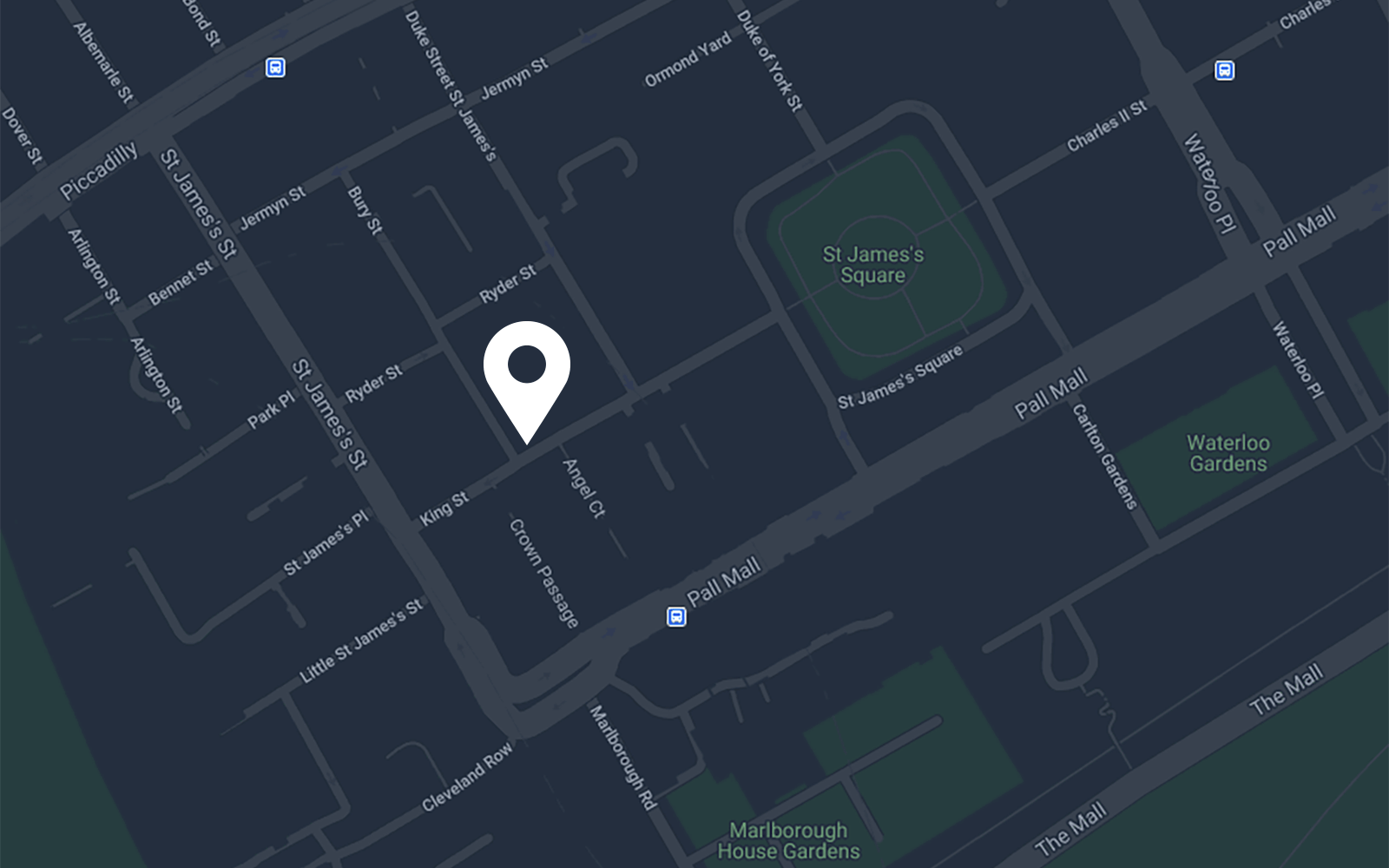 Address
8 King Street St. James 's