Overview
Global notice
COVID-19 Important notice
Event Date22 July 2020 | Live auction 18367
Gloria: Property from the late Dowager Countess Bathurst
Sale Overview
This collection, much of which has never been offered for sale before, represents more than four centuries of collecting, patronage and acquisition with its contents shedding light on the changing tastes and times of its many creators. The sale  spans Old Master, Impressionist and Modern British paintings, English and European Furniture and Works of Art, alongside Jewellery, Silver, Porcelain and Decorative Furnishings. In addition to this dedicated collection sale, works will also be included in three specialist sales at Christie's, London, this July, including Important Jewels on 30 July. 
The epitome of style and glamour, Countess Bathurst (1927-2018), was a successful model working for couturiers such as Jacques Fath and Christian Dior as well as featuring in Vogue. Born Gloria Clarry, she married lawyer David Rutherston (1925-1975) in 1965 who was son of the artist Albert Rutherston R.W.S. (1881-1953). Following husband's death in 1975, Gloria married Henry, 8th Earl Bathurst (1927-2011) in 1978 moving to Cirencester Park, Gloucestershire. In 1988, the couple moved to Manor Farm, Sapperton, on the edge of the Cirencester Park estate. Earl Bathurst died in 2011 and Lady Bathurst, then the Dowager Countess, remained at Manor Farm, with regular visits to her Chelsea flat and the collection offered here comes from these two properties. 
Announcement
Christie's is pleased to announce that seven historic family pictures: lots 38, group portrait by James Maubert; lots 77-80, portraits by Philip Alexius De Laszlo; lot 94 George Lambert, Ivy Lodge, Cirencester Park and lot 127, a portrait by Sir James Jebusa Shannon, R.A., R.H.A. have been acquired by the Trustees of the late Earl Bathurst's Estate Settlement 1963 ahead of the forthcoming auction and consequently have been withdrawn. The pictures have been acquired with the gracious consent of Lady Bathurst's executors, following an agreement with Lord Apsley and the Trustees.
How to find us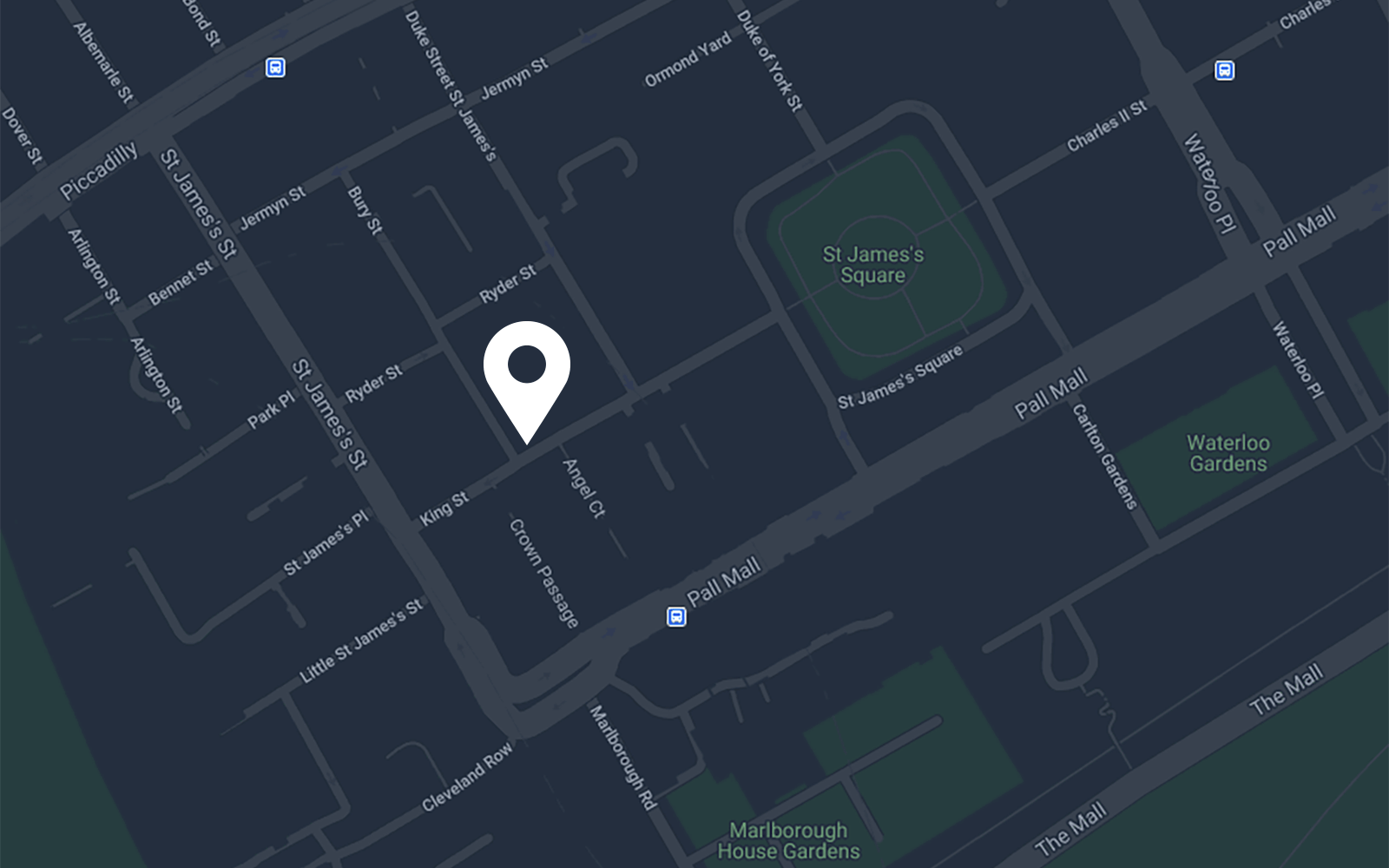 Address
8 King Street St. James 's