Browse Lots
Global notice
COVID-19 Important notice
Event Date19 March | Live auction 10225
James Ensor Prints: The Mira Jacob Collection
Sale Overview
The Mira Jacob Collection is one of the most complete collections of prints by James Ensor in private hands. Comprising 161 prints dating from 1886 to 1931, the collection is almost comprehensive, including all the major subjects, often in early states or extensively hand-coloured, as well as some of the rarest prints in the artist's oeuvre.

Madame Mira Jacob Wolfovska (1912–2004) was a renowned figure in the Parisian art world, and her gallery Le Bateau Lavoir, located on the rue de Seine, was famous for its exhibitions of Surrealist art, of which she was a passionate advocate. For Jacob, James Ensor was one of the great forerunners of Surrealism and in 1978 she held an exhibition devoted to the artist, composed entirely of prints from her private collection. The catalogue reveals that at the time of the exhibition the core of the collection was largely in place, with 134 of the 142 known subjects present. It did, however, lack hand-coloured examples and many proof impressions of intermediate states, which now complement the group.

The complete collection as it now stands was finally exhibited at the Strasbourg Museum in 1995 and at the Kunstmuseum Basel the following year. In addition to sheets bearing Jacob's own collector's mark, the collection includes numerous impressions with personal dedications or inscriptions to friends and collaborators of the artist, including Albert Croquez (1886–1949), the author of the first monograph on Ensor as a printmaker, and Augusta Boogaerts (1850–1951), the artist's closest female companion.
How to find us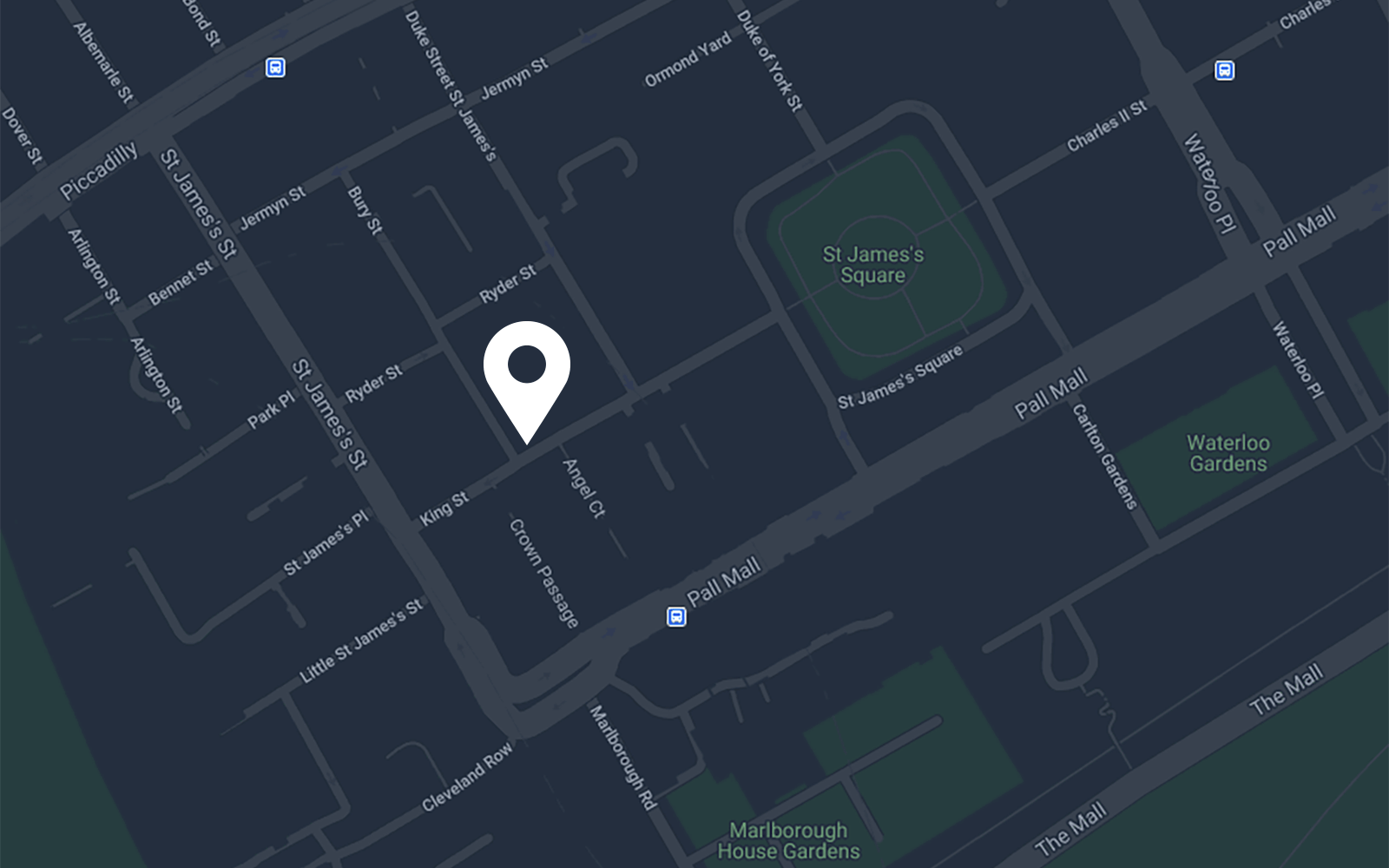 Address
8 King Street St. James 's