Lot Content
COVID-19 Important notice
Read More
Register to bid
Christie's Live for this sale is opened for registration
Important: Please ensure you have read and understood the Buyers Premium Schedule prior to registering for the sale.
Visit the pages of the lots you wish to place an absentee bids.
Register with Christie's Live
Event Date26 January 02:00 PM EDT | Live auction 19024
The Collection of Mr. & Mrs. John H. Gutfreund 834 Fifth Avenue
Sale Overview
Christie's is honored to present The Collection of Mr. and Mrs. John Gutfreund, 834 5th Avenue. This legendary New York apartment was initially assembled with the help of Henri Samuel but over the past forty years has been the canvas of Susan Gutfreund, an accomplished collector and decorator in her own right.  Mostly assembled from French dealers and European Auction Houses the interiors reflected a deep knowledge of both history, provenance and style. The best known scheme was the Winter Garden, which has been extensively published but throughout the apartment Mr. and Mrs. Gutfreund collected with a unified eye for detail. The Sale includes French and European Furniture, Important Carpets and Textiles, Decorative Arts, with an extensive grouping of Russian objects and Silver and Porcelains including an extensive Flora Danica service. Important books and bindings round out this live sale.
Viewings are by appointment only, starting 20 January. To make an appointment or for more information, contact Nathalie Ferneau, NFerneau@christies.com
©2020, Photograph by Visko Hatfield
Auction times
26 Jan 02:00 PM (EDT)
Lots 1-76
27 Jan 10:00 AM (EDT)
Lots 77-181
27 Jan 02:00 PM (EDT)
Lots 182-284
White Glove
The Collection of Mr. and Mrs. John H. Gutfreund
Our specialist's selection
Brought to you by
Brian Evans
Associate Specialist | Private & Iconic Collections
Brian Evans is Associate Specialist, Decorative Arts, at Christie's Americas and has been Head of Fine Art for both the Decorative Arts and the Private and Iconic Collections teams since 2019. As a fine art generalist, Brian drives business sourcing for a wide range of sales and manages client relationships across categories.

Since joining Christie's in 2015, Brian has worked with a variety of teams overseeing notable sales across Christie's different business categories. In the fall of 2018, he worked within the Impressionist & Modern Art team for the momentous charitable sales of Peggy and David Rockefeller which totaled $835 million, the highest to-date for a single collection. Since moving into his fine art role, Brian has been instrumental in securing property for various sales with results including a work by André Masson that sold for $125,000 against an estimate of $5,000-7,000 and a large-scale work by René Lelong, which sold for $75,000, setting a new world record price for the artist at auction.

Originally from Los Angeles with both American and Peruvian citizenships, Brian is fluent in Spanish and French and conversational in German. He holds a Bachelor's Degree from Vassar College and a Master's Degree in Art History from the Courtauld Institute of Art in London.
How to find us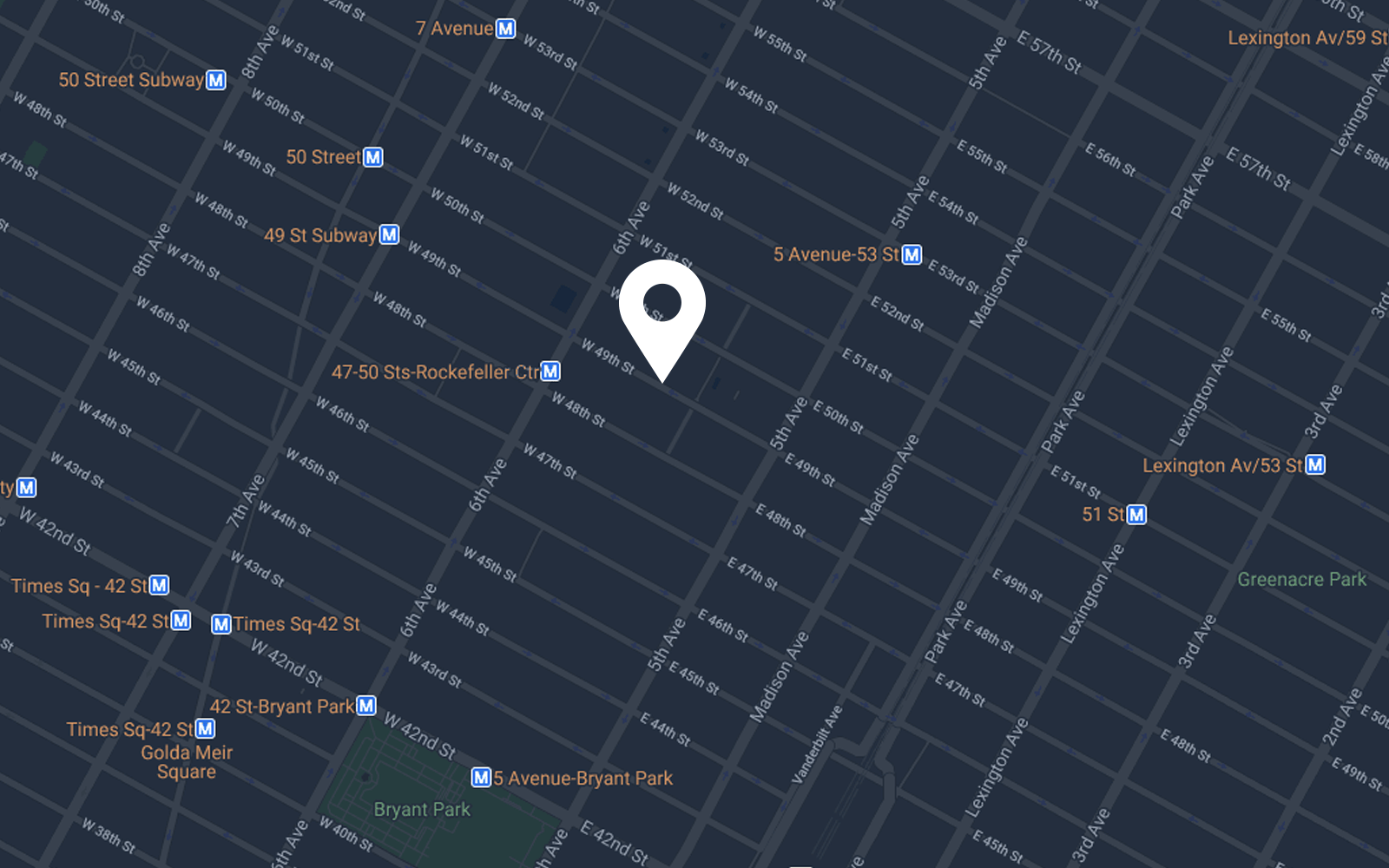 Address
20 Rockefeller Center
White Glove
The Collection of Mr. and Mrs. John H. Gutfreund
Launchpad
Related auctions & events