Browse Lots
Global notice
COVID-19 Important notice
Event Date4 October | Live auction 14175
The Leslie Waddington Collection
Sale Overview
Waddington was a pioneering art dealer who presented a groundbreaking exhibition programme and fostered creative relationships with artists. He brought a range of Modern, Post-War and Contemporary names to the attention of international audiences and defined the London art landscape long before the rise in popularity of the contemporary art world today. Witty, erudite and principled, he spent more than half a century promoting the work of artists ranging from the St Ives School to American Abstract Expressionists, as well as Picasso, Matisse and the Pop artists. He strove to exhibit art that, in his view, spoke 'against parochialism and limitation'. In 2003, he was one of the first dealers to participate in London's influential Frieze Art Fair. In 2013, Nicholas Serota presented him with the Federation of European Art Galleries Award in Basel, lauding Waddington as an individual 'without equal in the profession'.
Highlights of Waddington's collection include Francis Picabia's Lampe, 1923. Formerly in the collection of Jacques Doucet, the former owner of Picasso's Demoiselles d'Avignon, it is one of a series of paintings Picabia made between 1921 and 1923 in which the ancient ideal of classical beauty is combined with geometric abstraction, and it is housed within its original Pierre Legrain frame. Another standout work is Agnes Martin's Praise, 1985, an elegant example of the artist's use of a visual vocabulary to evoke pure, meditative states of mind. A centrepiece of the collection is Jean Dubuffet's Visiteur au Chapeau Bleu Avril 1955, 1955, one of the raw, highly textured canvases that Dubuffet produced during the first few months of his six-year sojourn in the south of France.
A Part II day auction will take place in November to coincide with Christie's Modern British & Irish Art auctions.
How to find us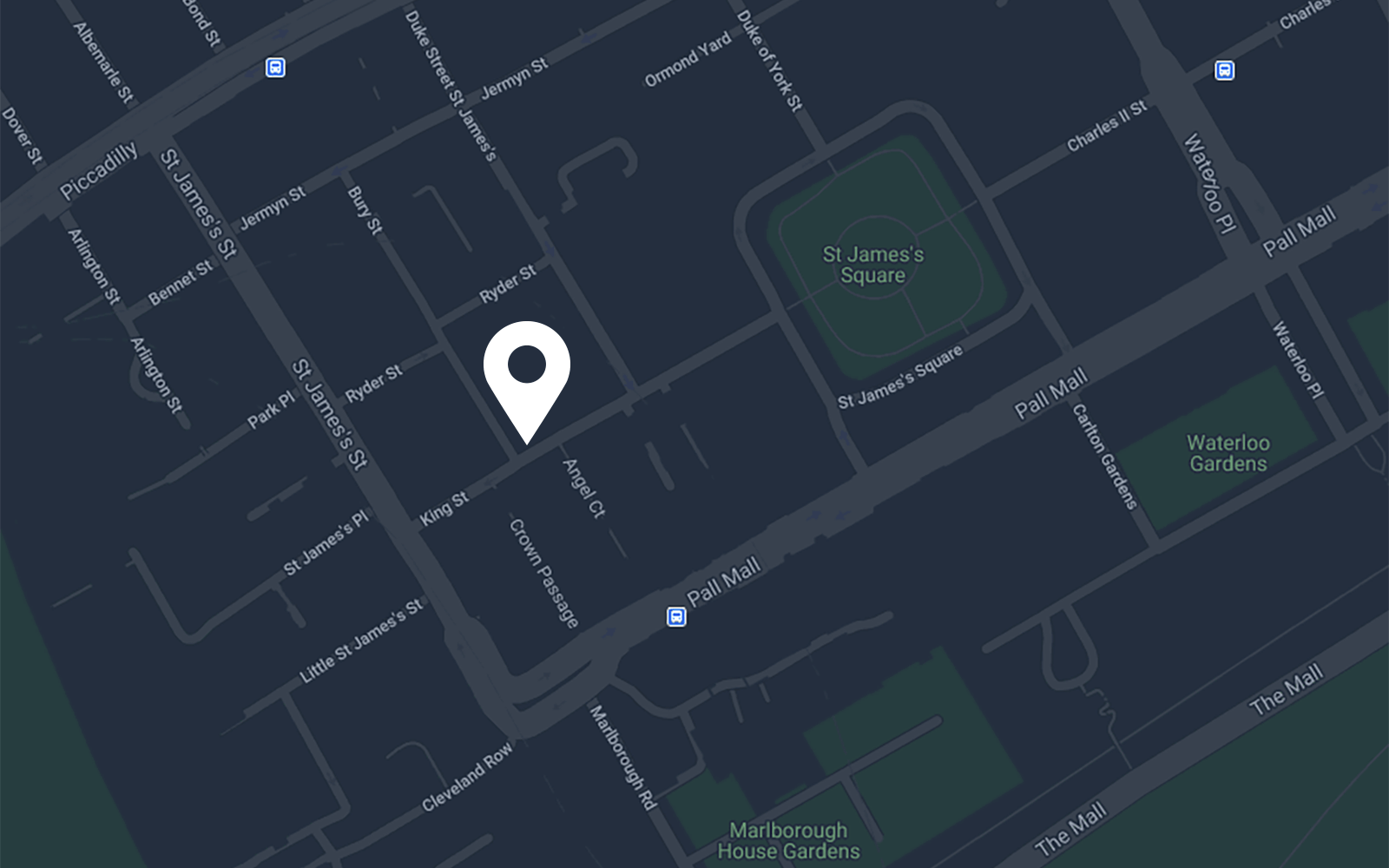 Address
8 King Street St. James 's