Lot Content
COVID-19 Important notice
Read more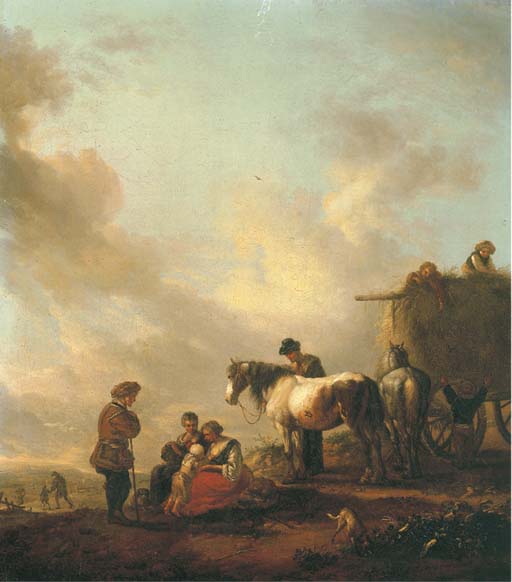 Christie's charges a Buyer's premium calculated at… Read more
After Philips Wouwerman
Figures resting before a haycart
Details
After Philips Wouwerman
Figures resting before a haycart
oil on canvas, unframed
41.4 x 36.6 cm.

Special Notice

Christie's charges a Buyer's premium calculated at 23.205% of the hammer price for each lot with a value up to €110,000. If the hammer price of a lot exceeds €110,000 then the premium for the lot is calculated at 23.205% of the first €110,000 plus 11.9% of any amount in excess of €110,000. Buyer's Premium is calculated on this basis for each lot individually.
Lot Essay
After the painting in the collection of the University of California, Los Angeles.

;
More From

Pictures, Watercolours and Drawings