Lot Content
Global notice
COVID-19 Important notice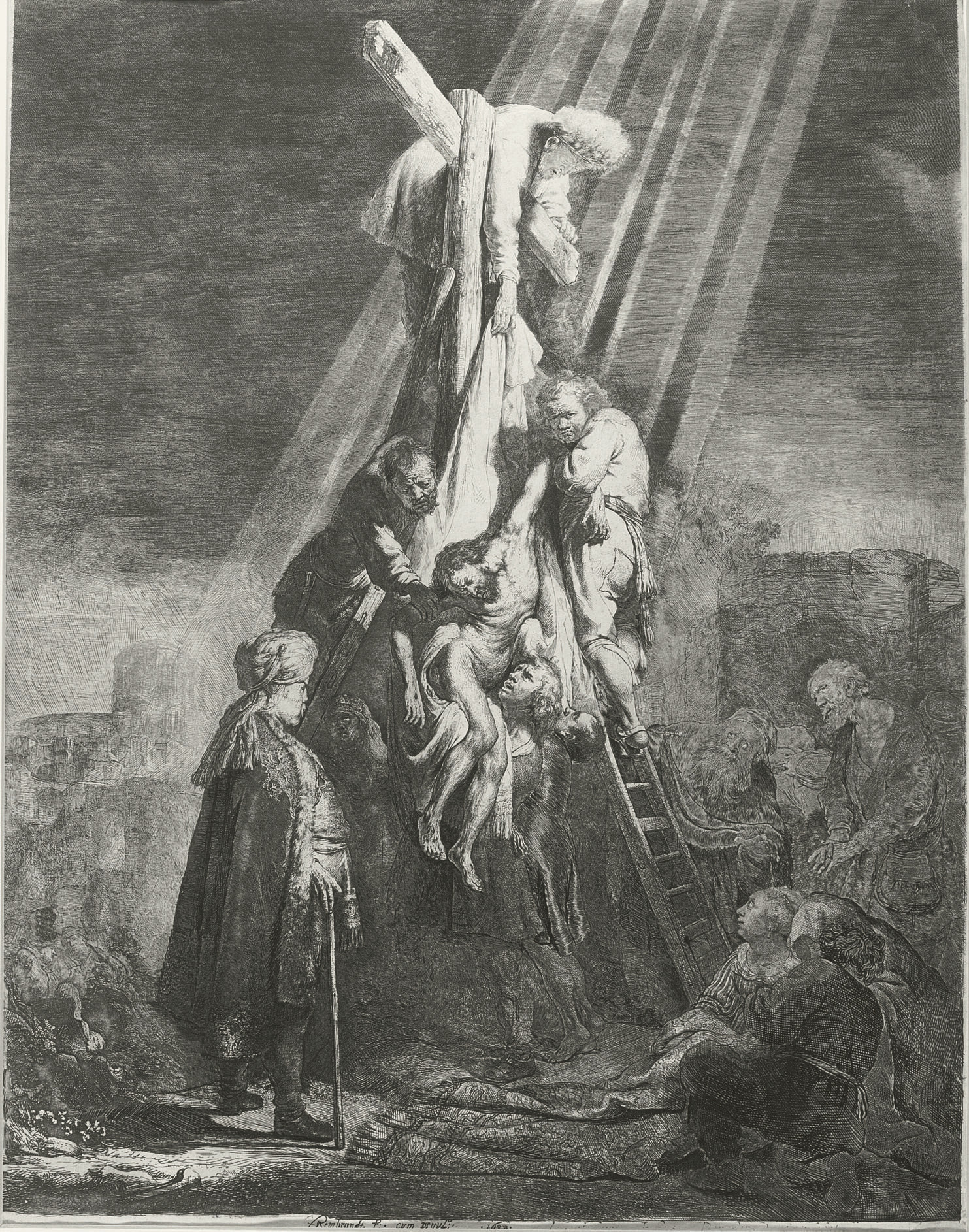 VAT rate of 5% is payable on hammer price and at 1… Read more
Rembrandt Harmensz. van Rijn (1606-1669)
The Descent from the Cross: Second Plate (B., Holl. 81; H. 103)
Details
Rembrandt Harmensz. van Rijn (1606-1669)
The Descent from the Cross: Second Plate (B., Holl. 81; H. 103)
etching with engraving, 1633, watermark Grapes (Hinterding D.a.), with a countermark (probably Hinterding Words C.a.), Hollstein's fourth state (of five), trimmed on or just outside the platemark but retaining a fillet of blank paper outside the subject, thread margins below, the upper right corner re-attached, a short, repaired tear at the lower right sheet edge, some light rippling and a few minor creases, a foxmark in the plate margin below, framed
S. 530 x 410 mm.

Special Notice

VAT rate of 5% is payable on hammer price and at 15% on the buyer's premium
More from

Old Master Prints