Lot Content
Global notice
COVID-19 Important notice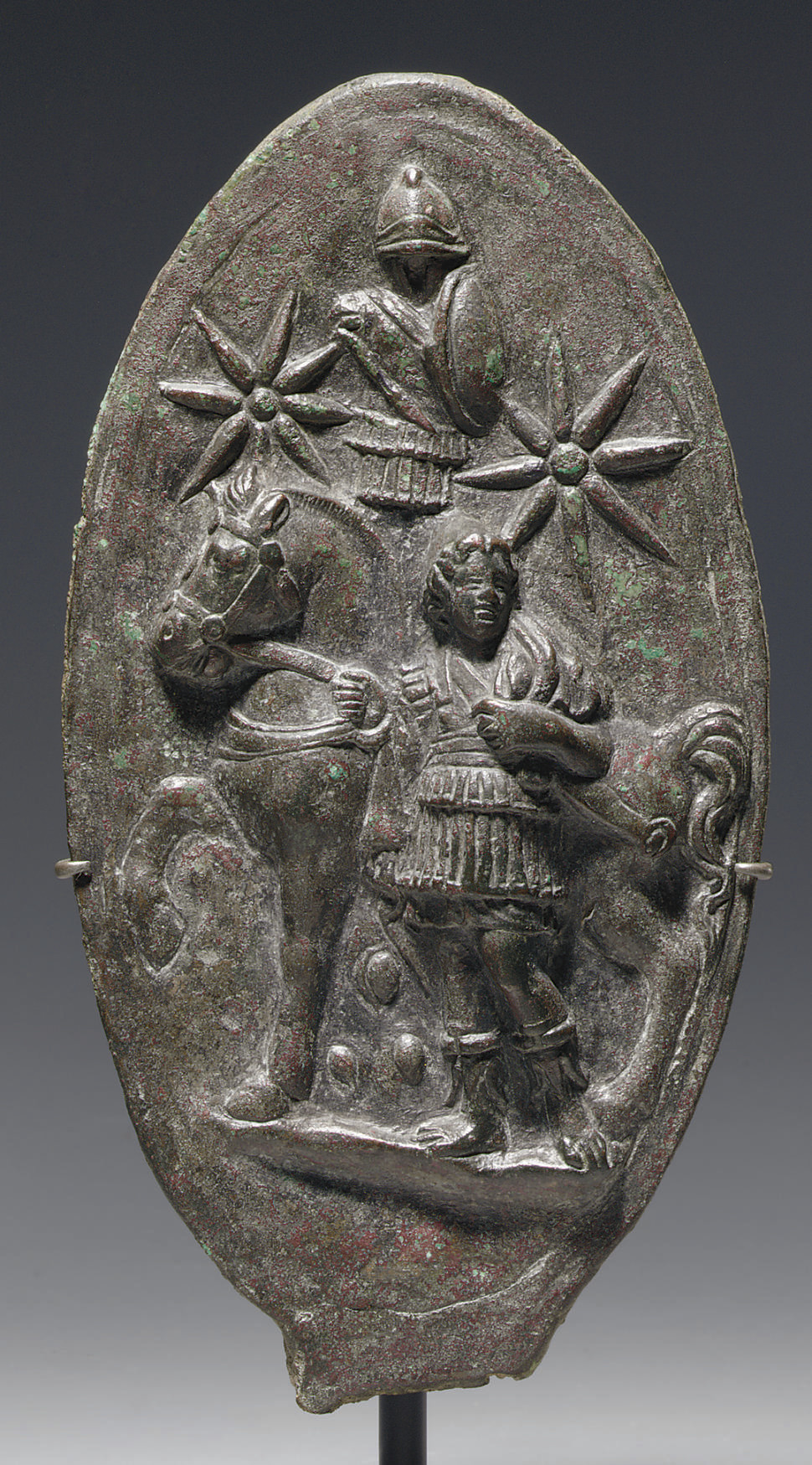 A ROMAN BRONZE PLAQUE
CIRCA 1ST-2ND CENTURY A.D.
Details
A ROMAN BRONZE PLAQUE
CIRCA 1ST-2ND CENTURY A.D.
oval in form with a projecting flange at the base, cast with a scene in relief, depicting a soldier facing right, possible one of the Dioscuri, standing with his weight on his right leg, his left leg relaxed, the horse's reins in his right hand, the left arm held across the chest, holding his sword, armed in a helmet over his short wavy hair, a cloak draped over his left shoulder and right arm, wearing a short tunic beneath a quirass and pteryges, and high-top sandals, his horse with the right foreleg and tail raised, a military trophy in the background framed by starts
7 in. (17.8 cm.) high

Provenance
European Private Collection, 1970s.