ZHAO PUCHU (1907-2000)
Calligraphy (Prajña)
Details
ZHAO PUCHU (1907-2000)
Calligraphy (Prajña)
Scroll, mounted and framed, ink on paper
39 x 82 cm. (15 3/8 x 32 ¼ in.)
Signed, with one seal of the artist

Post lot text
Buddhism in Art: An Ensemble of Buddhist Paintings and Calligraphy from 20th-Century China
Buddhism originated in India and first came to China over two millennia ago, the practise of Buddhism has altered many aspects of the Chinese way of living. From philosophy to the use of language, its influences lay far beyond religion.
With the turmoil of 20th century China, Buddhism played an indispensable role in Chinese society. This collection of works offers a glimpse of how artists followed this religion and how it inspired them in their artistic pursuit. Artists such as Hong Yi, Wang Zhen and Dai Jitao were from all walks of life, but they all created paintings or calligraphy with Buddhist motifs. Their intentions varied - some were devout followers, some were philanthropists, some had political agenda and some intended to spread Buddhism to a wider world through his calligraphy.
The religious scene in post-1949 unified China was relatively calm. For Qi Gong, Buddhism became his vehicle to express personal emotions, while Zhao Puchu followed his calling to promote the religion. As we find ourselves in the contemporary world where traditional values were changing rapidly, Buddhism has further transformed into a gentler religious force. Contemporary artists such as Pan Wenxun and Sun Hao find ways to relate to Buddhism through culture and history more than ever before. For them, expressing their Buddhist beliefs in art becomes a personal experience, with the hope of providing a stage for viewers for self-reflection.
Brought to you by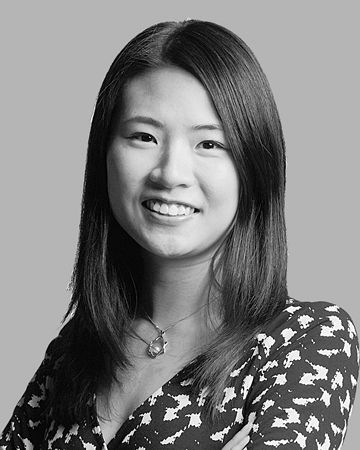 Carmen Shek Cerne (石嘉雯)
Vice President
Check the condition report or get in touch for additional information about this
If you wish to view the condition report of this lot, please sign in to your account.
Sign in
View condition report
More from

Fine Chinese Modern and Contemporary Ink Paintings
View All
View All