Event date

8 - 23 June

Event location

Paris
Translate
Translate this page
On the 2nd February, 1952, Hubert de Givenchy presented his first haute couture collection in Paris. Seventy years on, Christie's has the great honour to announce the sale of his exceptional art collection. The collection is composed of masterworks from the elegant Hôtel d'Orrouer in Paris and the magical Château du Jonchet just a short drive south of the capital. These works will go under the hammer in Paris from 14⁠–⁠17 June (live sales) and from 8⁠–⁠23 June 2022 (online sales).
A major figure in the world of haute couture and fashion, just the name of Hubert de Givenchy embodies the quintessence of elegance, and much more broadly of le Grand Goût français. During his long life, he gathered an exceptional collection of furniture and works of art together with modern masterpieces which he arranged in his various homes with the same high standards, creativity and sense of absolute refinement as those he demonstrated as a couturier.
The general public will be able to rediscover his taste through the more than 1,000 lots that will be shown in Paris as of 8 June. A selection of works from the collection will tour the world, and his vision and taste will be recognised with numerous planned discussions and events.

General Enquiries
givenchyauction@christies.com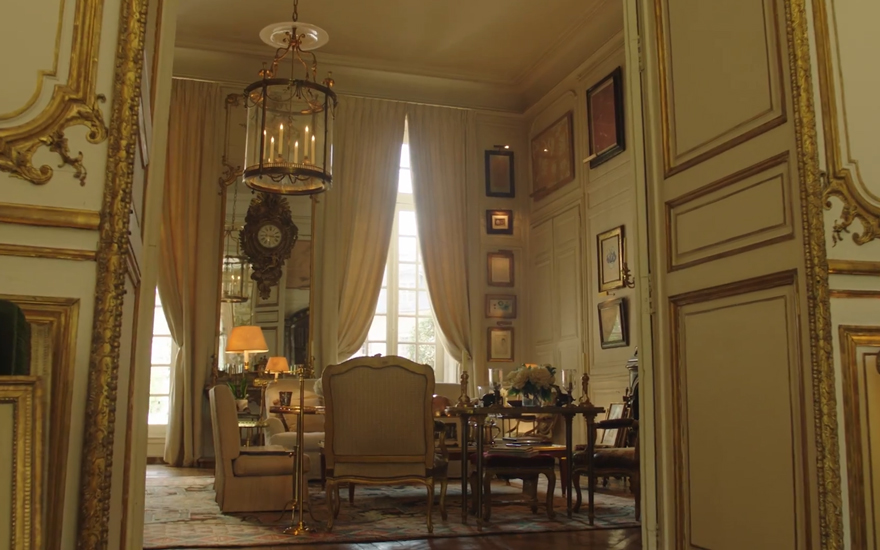 Special publications
Hubert de Givenchy – Collectionneur
Four catalogues and a gallery guide have been published together with a limited amount of box-sets to accompany The Hubert de Givenchy – Collectionneur sale available for purchase online now. The commemorative, lavishly illustrated Evening Sale catalogue celebrates the legacy of Hubert de Givenchy with a series of essays, alongside an overview of artworks featured in this landmark auction. A further three day sale catalogues have also been produced as well as the Gallery Guide featuring all the property from both the Evening to the Online Sale – a perfect summary of the Collection as a whole.
Tour information
Hong Kong
Location
Hong Kong Convention and Exhibition Centre
No. 1 Harbour Road
Wan Chai, Hong Kong

Viewing
22–26 May
10:30am–6:30pm
Paris
Location
Christie's Paris
9 Avenue Matignon
75008 Paris

Viewing
10–14 June

10 June, 11am–11pm
11 June, 11am–11pm
12 June, 11am–8pm
13 June, 11am–7pm
14 June, 11am–3pm

Image credits:

(Lead image) Château du Jonchet, vallée de la Loire. ©Christie's Images limited, Anna Buklovska
(Lead image) Hubert de Givenchy, 1975. © Victor Skrebneski
Pierre Bergian, Le Salon vert à l'Hôtel d'Orrouer, 2021. Christie's Images Limited – Juan Cruz Ibañez
(Video image) ©Robert Doisneau
(Video image) ©Jack Robinson
(Video image) ©Joe Gaffney