Luxury Week - Autumn 2022
Christie's Luxury global sales achieved a sensational US$413.4 million for the first half of 2022 (+18% from H1 2021 / £334.4 million, +33%). Online sales organised by Geneva, Hong Kong, London, New York, Milan and Paris contributed a total of US$77 million, accounting for 19% of the total luxury auction sales.
The precious stones market is steadily trending upwards, bolstering strong jewellery results. Highlights included: The Rock at US$21.7 million (228 carats, G colour, VS1 clarity), The Red Cross Diamond at US$14 million (205 carats, Fancy Intense Yellow, natural colour, VS2 clarity) and the Light of Africa Diamond at US$20 million (103 carats, D colour, Flawless). Artistic contemporary designs by jewellers such as JAR continue to achieve huge prices on the secondary market with demand far exceeding supply.

Exceptional timepieces produced unparalleled results with 37 new world records set in Dubai, Hong Kong, Geneva and New York. Major single owner collections contributed to these strong figures, including The Kairos Collection of 128 Patek Philippe watches that was 100% sold across three global sale sites, realising US$22.2 million with 183% sold above the low estimate. The Champion Collection Part III: The Artistry of Complications also sold 100% of the lots, totalling more than US$20 million in Hong Kong.

Record-breaking wine sales achieved US$57.8 million for H1 2022 (+234% from H1 2021 / £46.8 million, +279%), with a historic US$19.6 million for 'Visionary's Spectacular Cellar' — the highest ever total for the category and the most valuable single-owner collection ever sold at Christie's.

The Handbags & Accessories market demonstrated impressive global sales in Hong Kong, New York and London with an average sell through rate per lot that's increased by 95% from H1 2021. Christies Paris launched its first ever single-owner live auction in April, inaugurating an innovative auction series at one of the celebrated epicentres for luxury handbags. Christie's Milan continued this momentum with its first online sale of a single-owner collection that accessed the millennial collectors, who accounted for 53% of the new registrants at the handbags and accessories auction.

If you are interested in consigning an individual piece or collection to our upcoming global auctions, please do not hesitate to contact us for a complimentary and confidential valuation.
You may also like...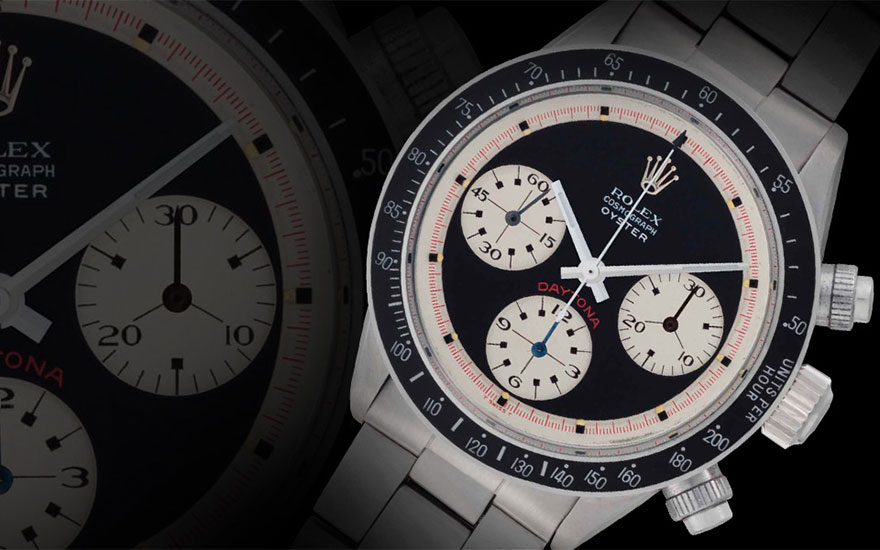 Online Course
Christie's Education | Watches
Discover the development of watch mechanisms, design trends across twentieth and twenty-first century watches, and the market for vintage watches in this richly-illustrated five-week online course.
Online Course
Christie's Education | History of Jewellery Design: 1880 to Now
Explore the glamour and exquisite craftsmanship of Haute Joaillerie from the Belle Époque to the present day. Explore the glamour and exquisite craftsmanship of Haute Joaillerie from the Belle Époque to the present day in Christie's Education's luxurious six-week online course.