Lot Content
COVID-19 Important notice
Read More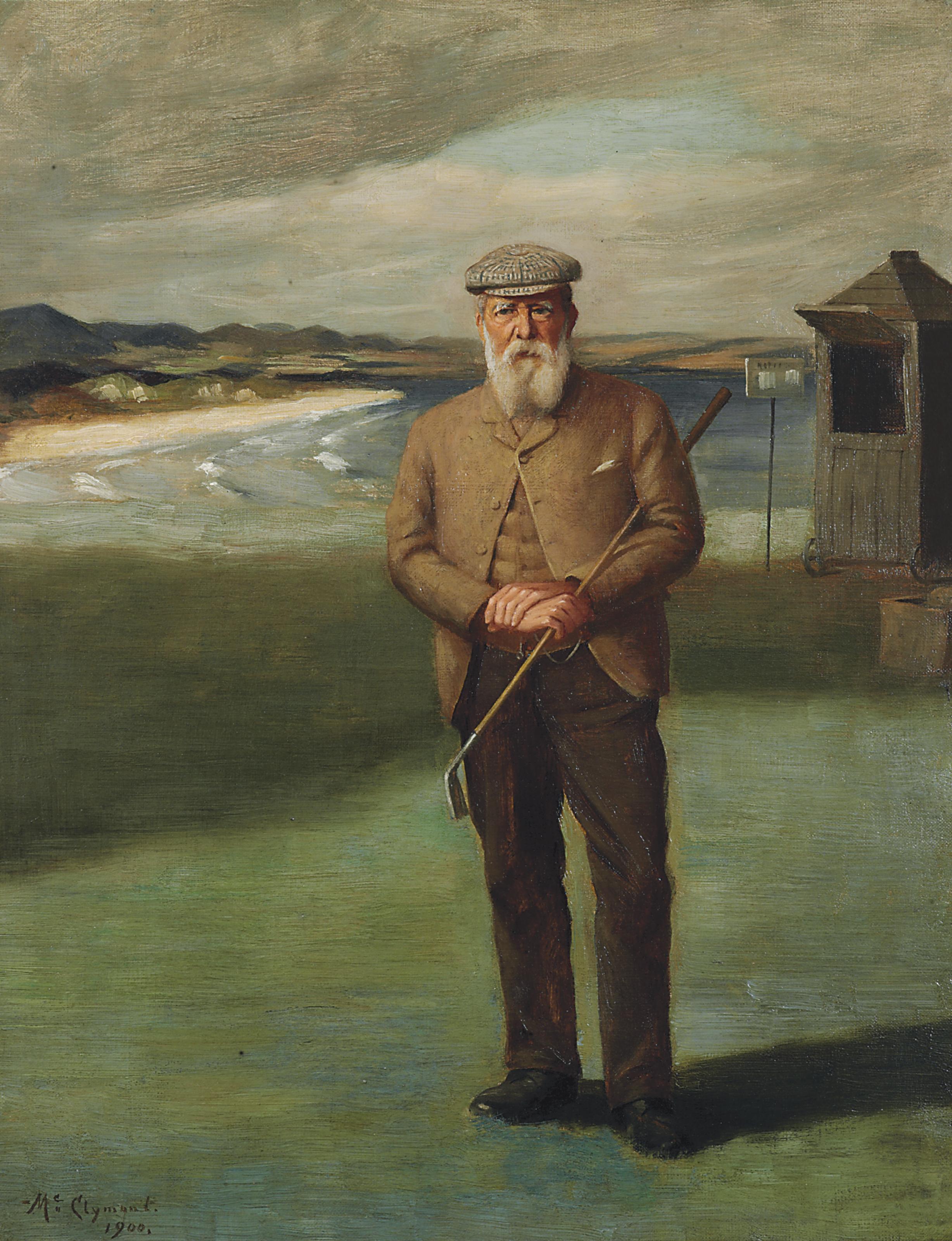 THE MORRIS FAMILY Tom Morris Senior (1821-1908), known as 'Old Tom Morris', is regarded by many as the father of golf. A celebrated four-time Open Champion, golf course architect and clubmaker, Morris was apprenticed as a ball maker to Allan Robertson for four years, followed by five years as a journeyman, but it was as partners in matches that the pair took the golfing world by storm. The great match of the time took place in 1849 with Robertson and Morris taking on the notorious Dunn twins, Jamie and Willie, over Musselburgh, St Andrews and North Berwick, the St Andrews pair winning by two holes, having been 4 down with 8 to play. At the age of 30, in 1851, Tom accepted an invitation to become the custodian of the links at the newly formed club at Prestwick and redesigned the course there, making it a suitable venue for the first twelve Open Championships. In 1865 he returned to St Andrews where he was appointed Keeper of the Greens to the Royal and Ancient, a position he held until he retired in 1904, carrying on in an honorary capacity until his death in 1908. He founded his clubmaking business in St Andrews in 1867. Young Tom (1851-1875), his son, was a golfing prodigy. Certain golfing records are difficult to break and the achievement of a son succeeding his father as British Open Champion was certainly believed to be one of them. However, in 1868, Tom Junior captured the title won by his father the year before, becoming the youngest major champion in history, a record which still stands. He followed this by winning the next three consecutive Open Championships, an unmatched feat, but tragedy struck when his wife and son became ill in 1875 and died before he could reach them. Young Tom never recovered from this shock and on Christmas day at the age of 24 he died from what is generally considered to have been a broken heart.
John I. McClymont (1858-1934)
Portrait of Tom Morris Senior outside the starter's hut at St. Andrews
Details
John I. McClymont (1858-1934) Portrait of Tom Morris Senior outside the starter's hut at St. Andrews signed 'McClymont./1900.' (lower left) oil on canvas 20 1/8 x 16 1/8 in. (51.1 x 40.9 cm.)
Provenance
Sotheby's Glasgow, 17 July 1989, lot 516.

Brought to you by
Philip Harley
20th Century British & Irish Art
Check the condition report or get in touch for additional information about this
Condition Report
If you wish to view the condition report of this lot, please sign in to your account.
Sign in
View Condition Report
More From

Origins of Golf: The Jaime Ortiz-Patino Collection