日期6月28日 2022 | 現場拍賣 20663
拍賣簡介
A highlight of our 20/21 London to Paris Marquee Week, Christie's London will host its 20th & 21st Century Evening Sale on 28 June 2022, offering a rich opportunity to explore Impressionist, Modern and Contemporary art in dialogue.
Following on from our highly-successful March 2022 season, which saw numerous records broken for both established and emerging artists, the sale is led by a trio of masterpieces. Yves Klein's Anthropométrie de l'époque bleue, (ANT 124) is an extraordinarily rare work from one of the twentieth century's most visionary artistic projects, and is one of only a handful of large scale Anthropométries to remain in private hands. Its shimmering, immaterial blue surface resonates with the luminous painterly effects of Claude Monet, who is represented by two masterworks – Waterloo Bridge, effet de brume from the artist's celebrated Vues de Londres series, and Nymphéas from 1907, depicting his famed water lily pond.
Across the sale, chains of influence abound: from Edgar Degas to Frank Auerbach, and Pablo Picasso to Jean-Michel Basquiat. An outstanding selection of sculpture from the David and Laura Finn Collection is complemented by works by Dame Barbara Hepworth and Jeff Koons, whose Balloon Monkey (Magenta) is presented by Victor and Olena Pinchuk to raise vital funds for humanitarian aid for Ukraine. Elsewhere, highlights by Leonora Carrington and Alberto Burri are joined by a vibrant selection of works by contemporary artists, including Simone Leigh, Derek Fordjour and Jadé Fadojutimi.
This sale is part of the 20/21 London to Paris sale series.
拍賣中心及辦事處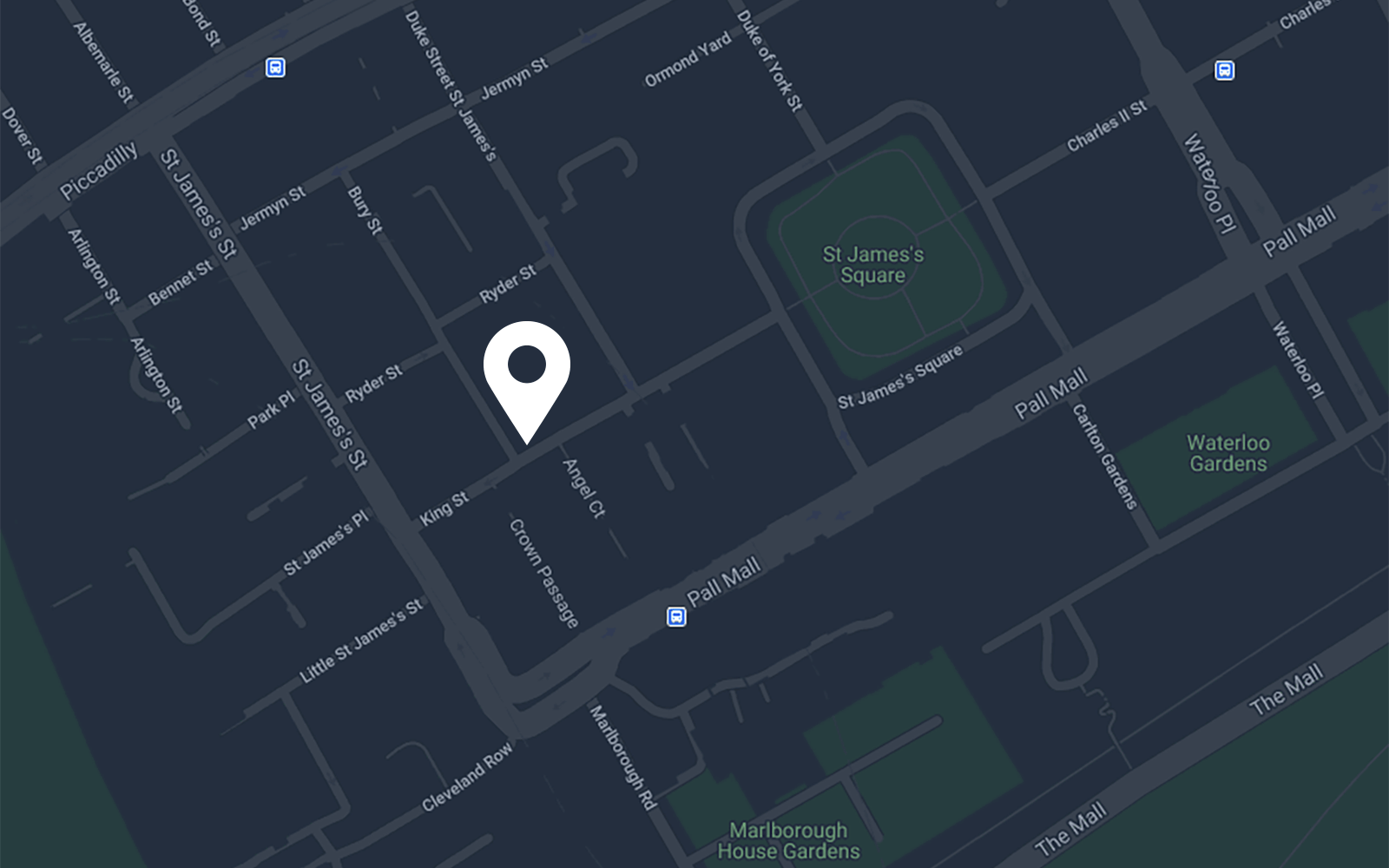 地址
8 King Street St. James 's