Event Date30 June 2021 | Live auction 20068
20th/21st Century: London Evening Sale
Sale Overview
Christie's London will host its 20th/21st Century Evening Sale on 30 June 2021, featuring masterworks from some of the leading artistic figures of the past century and a half. Following on from our highly successful March 2021 season, which saw numerous records broken for both established and emerging figures, the sale highlights the common themes, media and subjects that have absorbed and inspired artists across this dynamic period. It captures the lessons in human anatomy that Jean-Michel Basquiat learnt from Pablo Picasso; it demonstrates the new sculptural possibilities envisioned by artists such as Alberto Giacometti and Alexander Calder; and it highlights the spirit of exploration and innovation that underpinned the work of artists as diverse as Henri Matisse, Wassily Kandinsky, Bridget Riley, and Lucio Fontana. From the captivating pastels of Edgar Degas and the visceral expressionist paintings of Ernst Ludwig Kirchner, to the prophetic social commentaries of Keith Haring and Banksy, the 20th/21st Century Evening Sale offers a rich opportunity to explore Impressionist, Modern and Contemporary art in dialogue.
The 20th/21st Century Evening Sale will be immediately followed by the Collection Francis Gross and 20th/21st Century: Paris vente du soir.
Admission to the evening sale is by ticket only. To reserve tickets please email ticketinglondon@christies.com. Alternatively, please call Christie's Client Service on +44 207 839 9060. All of our live auctions are enabled for remote bidding from desktop or mobile app via the Christie's LIVE™ real-time bidding platform.
How to find us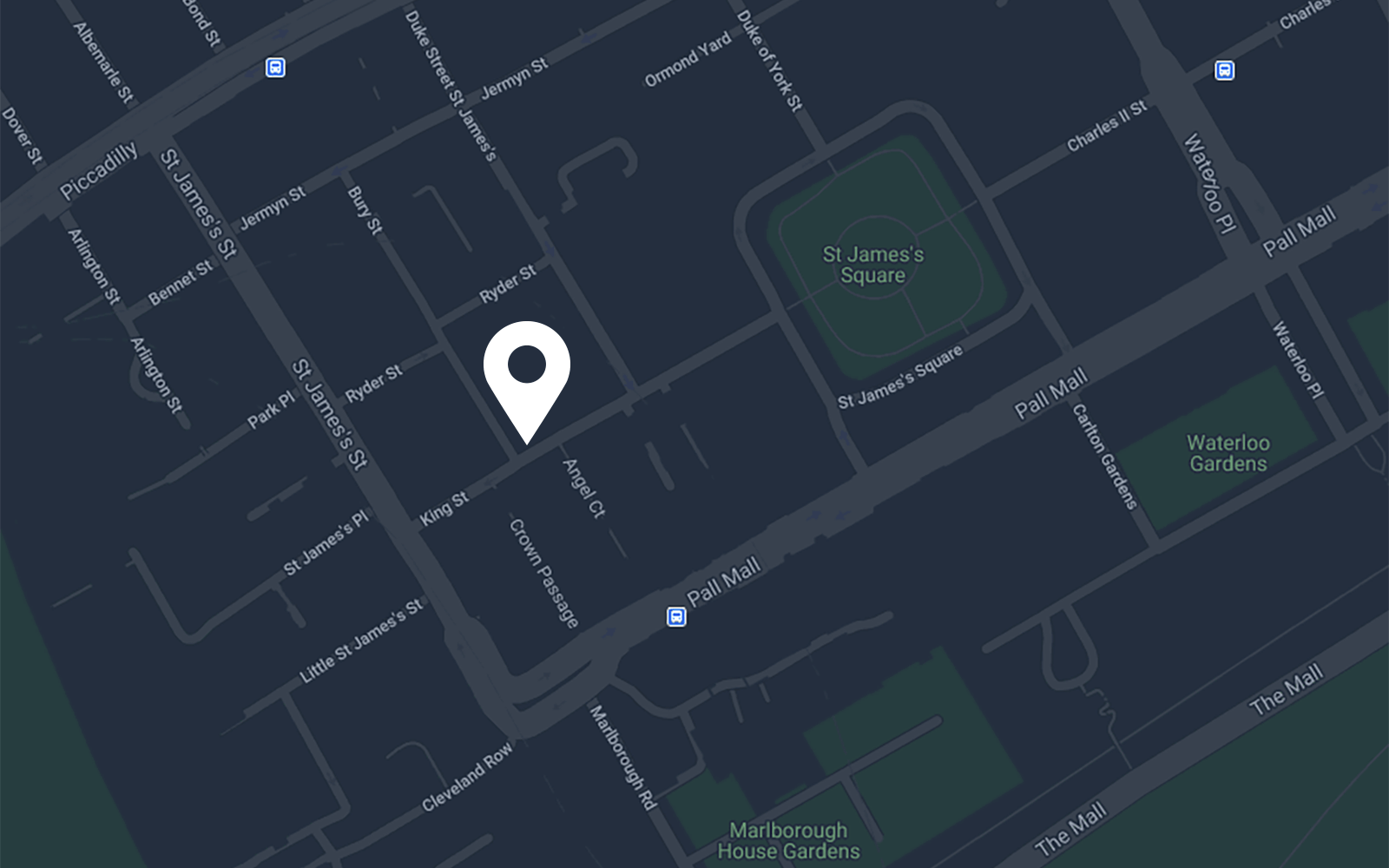 Address
8 King Street St. James 's