Lot Content
COVID-19 Important notice
Read more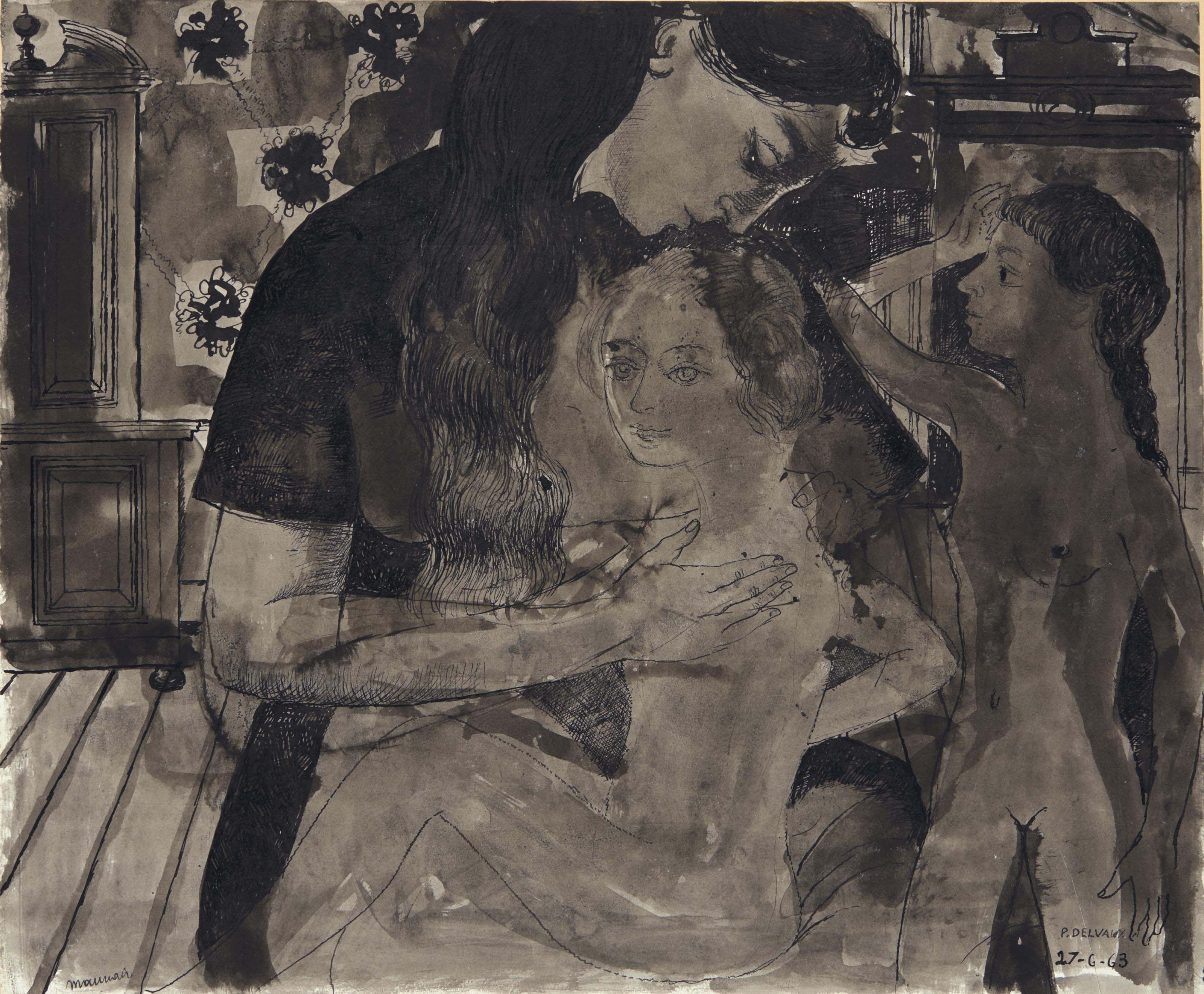 Provenant de la collection Mira Jacob
Paul Delvaux (1897-1994)
Maternité
Details
Paul Delvaux (1897-1994)
Maternité
signé, daté 'P. DELVAUX 27-6-63' (en bas à droite) et inscrit 'Maman' (en bas à gauche)
encre de Chine et lavis d'encre sur papier
38 x 46 cm.
Exécuté le 27 juin 1963

signed, dated 'P. DELVAUX 27-6-63' (lower right) and inscribed 'Maman' (lower left)
India ink and ink wash on paper
14 7/8 x 18 1/8 in.
Executed on the 27th of June 1963

Provenance
Mira Jacob, Paris (acquis auprès de l'artiste).
Puis par descendance au propriétaire actuel.

Sale Room Notice
Veuillez noter que la vente sera assujettie à la confirmation définitive d'authenticité du comité Paul Delvaux dont la prochaine réunion aura lieu le 30 avril 2015.

Please note that the sale will be finalized once we have received confirmation from the Paul Delvaux Committee on april 30, 2015.
Brought to you by
Natacha Muller
Administratrice
More From

Oeuvres modernes sur papier