Lot Content
Global notice
COVID-19 Important notice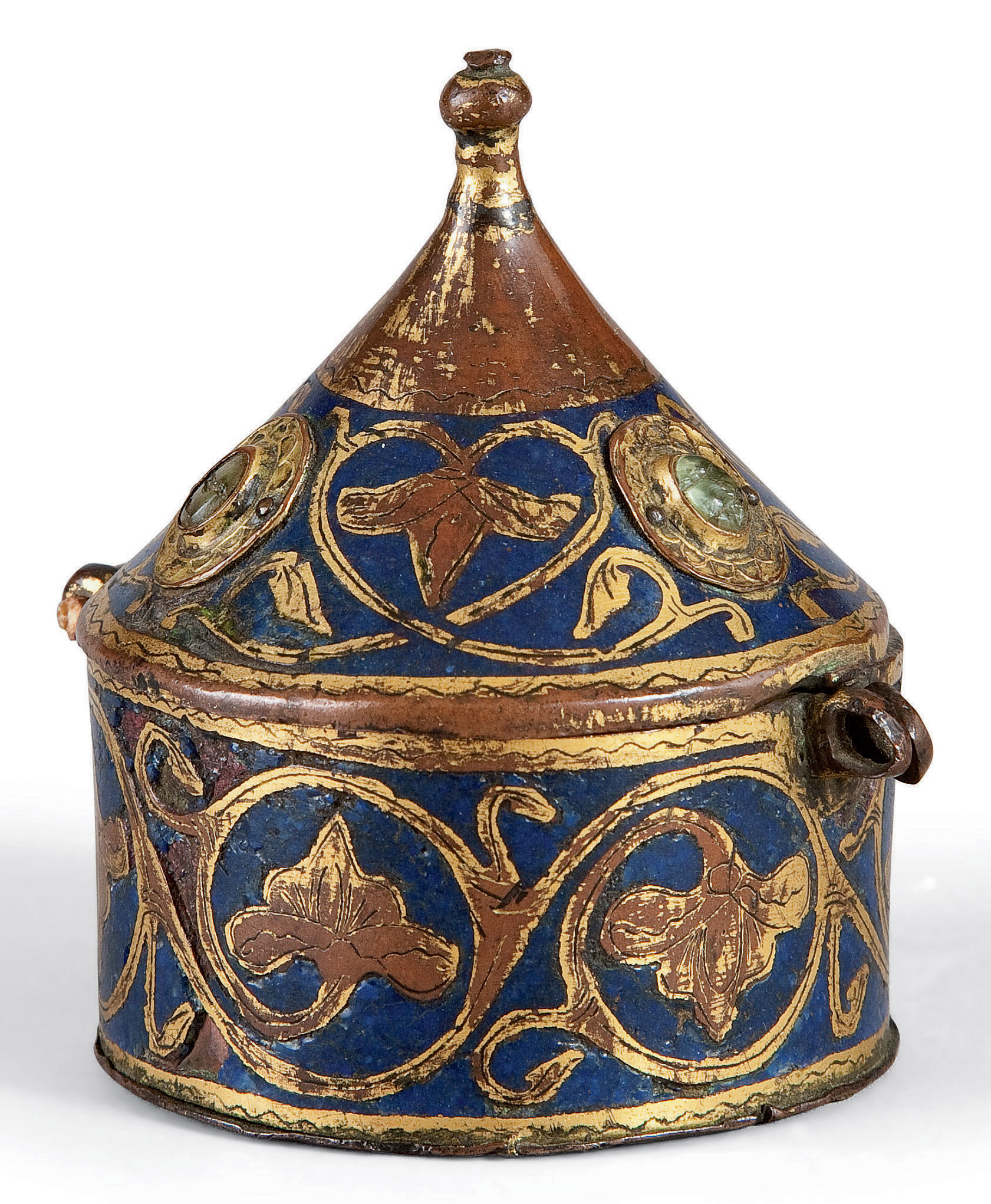 PYXIDE EN CUIVRE DORE ET EMAILLE
LIMOGES, XIIIEME SIECLE
Details
PYXIDE EN CUIVRE DORE ET EMAILLE
LIMOGES, XIIIEME SIECLE
Le couvercle conique décoré de cabochons, et rinceaux fleuronnés
Hauteur: 25 cm. (9.84 in.)

Post Lot Text
AN ENAMEL AND GILT-COPPER PYX, LIMOGES, 13TH CENTURY
Sale Room Notice
La hauteur de la pyxide est de 8,5 cm. (3 3/8 in.).
The height of the pyx is 8,5 cm. (3 3/8 in.).

Brought to you by
Camille Rousselle
Administrateur Mobilier et Sculpture
Check the condition report or get in touch for additional information about this
Condition Report
If you wish to view the condition report of this lot, please sign in to your account.
Sign in
View condition report
More from

500 Ans: Arts Décoratifs Européens