Classic Week London Autumn 2022
Art from antiquity to the 20th century
Event date

25 November - 15 December

Event location

London
See history in a new light this Classic Week at Christie's London, with four live auctions and three online sales celebrating the breadth of human creativity from antiquities to modern classics.

This season's highlights include Jean-François de Troy's The Reading Party, one of the French Rococo painter's finest tableaux de mode — loosely translated as 'fashionable pictures' — coming from the collection of Lord and Lady Weinstock, a portrait of Desiderius Erasmus by Hans Holbein the Younger and Workshop, Anthony Van Dyck's captivating portrait of Queen Henrietta Maria, a majestic Roman marble Athena and the fourth part of ancient engraved gems formerly in the G. Sangiorgi Collection. Our online sale of Old Master Paintings and Sculpture offers works of art at accessible price points without reserve — so you can begin your forever collection now.

Elsewhere, bibliophiles will be delighted to find over 200 lots spanning printed books, maps, medieval manuscripts and autograph letters in our Valuable Books and Manuscripts auction, led by a beautiful copy of Gerard Mercator's 1595 Atlas. Our dedicated sale of The Collection of Marvin L. Colker is a fine tribute to the late Emeritus Professor of Classics at the University of Virginia, which features a rare papyrus that offers the first evidence that the Ancient Greeks were aware of Babylonian Lunar Theory. Browse a host of fine British and European Art, with works by the likes of Jean Béraud, Jean-Baptiste-Camille Corot, John William Waterhouse and Sir Alfred James Munnings.

Auction highlights will travel to Hong Kong before the London pre-sale exhibition, which will open on 2 December. Entry to our exhibitions is free and open to the public, please see detailed opening hours in the section below. We look forward to welcoming you to our galleries or the King Street saleroom very soon.
Viewings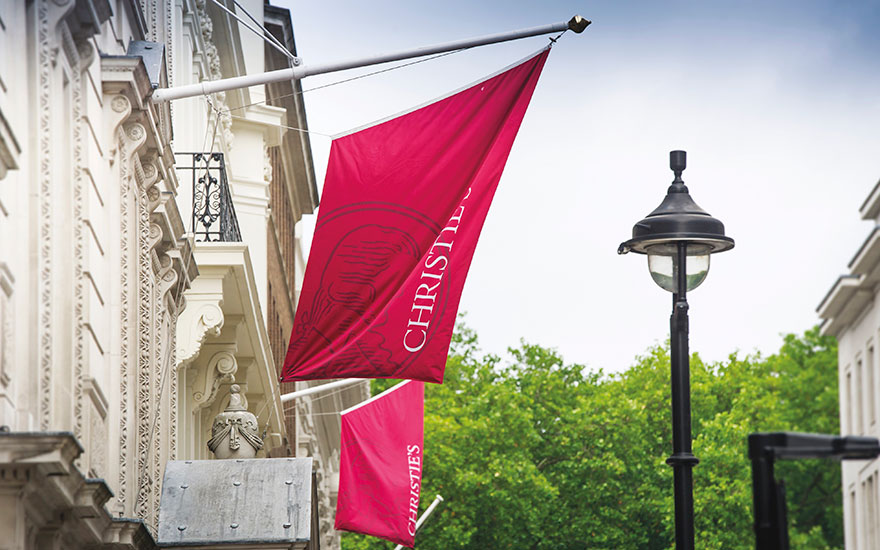 London

Location
Christie's London
8 King Street

Viewing
2–14 December
How to watch the livestream
You might also like
Selling exhibition
Macabre: Fantasized by Benjamin Spiers
29 October – 9 December 2022
From the grim and eerily strange to the distorted and fascinatingly dark, this spellbinding selling exhibition examines the artistic treatment of the macabre through the ages.
Online course
The Great Masters of European Art 1350–1850
1 November – 12 December 2022
Discover the essentials of European art history from 1350-1850 in these six lavishly-produced lessons. Over six weeks, the course will take you from the Early Renaissance in Italy through to Romanticism in Britain, introducing you to the artists we call the great masters.