Design at Christie's New York
Event date

7 - 9 December

Event location

New York
This December, Christie's Design will offer a series of four auctions dedicated to masterworks and important design of the 20th and 21st centuries.

The week begins with Sculpting Paradise: The Collection of Marie Lalanne, which comprises exceptional works of art by her parents, the paradigm-shifting French sculptors Claude and François-Xavier Lalanne. Highlights include imaginative beasts of water, land and sky such as Poisson Paysage V, La Grande Ourse, and Oiseau de Jardin III.

On Friday 9 December, our week of sales will continue with Designs by Alberto and Diego Giacometti, featuring rare and significant furniture and lightings by these major artists and designers. Highlights include 'Table aux Caryatides' and 'Console aux Oiseaux'.

Design, our seasonal auction, will take place immediately after with highlights of turn of the century American architect Frank Lloyd Wright; Art Deco furniture and decoration from Émile-Jacques Ruhlmann and Paul Dupré-Lafon; and modern masters of the 20th century Harry Bertoia, Isamu Noguchi and more.

The week of sales concludes with Tiffany our dedicated sale celebrating Tiffany Studios and its creations in glass, enamel and metalwork. Important lighting represented includes a 'Magnolia' floor lamp, a 'Wisteria' table lamp, and a rare 'Pond Dragonfly' table lamp.
Viewing information
New York
Location
Christie's New York
20 Rockefeller Plaza
New York, NY 10020

Viewing
2–8 December

2 Dec, 10am – 6pm
3 Dec, 10am – 6pm
4 Dec, 10am – 5pm
5 Dec, 10am – 5pm
6 Dec, 10am – 5pm
7 Dec, 10am – 5pm
8 Dec, 10am – 5pm

Contact
info@christies.com
Christie's Education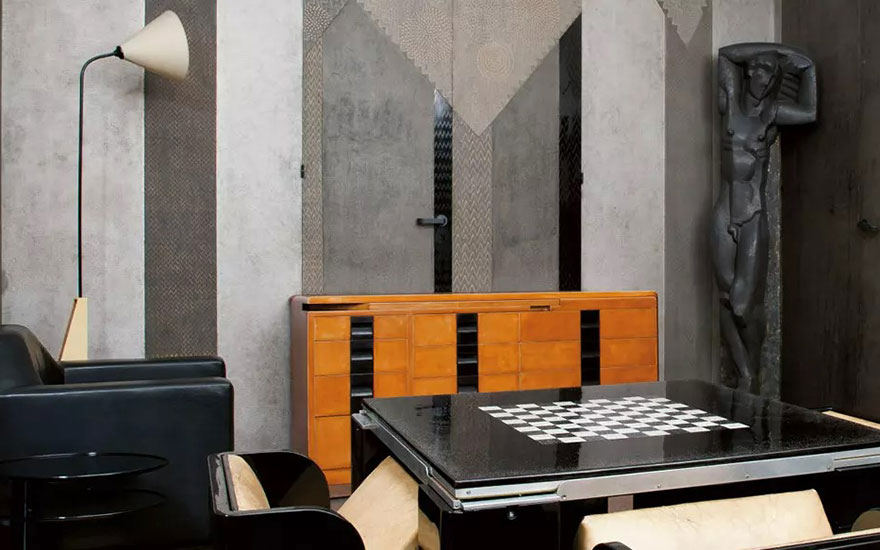 Online Course
20th Century and Contemporary Design
17 January – 27 February 2023
Design is all around us, but the most outstanding pieces can be works of art in their own right. In 20th Century and Contemporary Design you will be guided through the great design objects and interiors of the long twentieth century, from the organic and spiritual forms of the Art Nouveau through to contemporary designers' exploration of new materials and technologies.